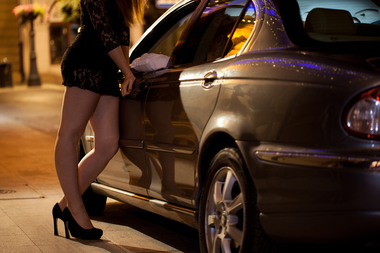 Last year, according to a police report, Kowalefski told an officer that he got a massage at Spa One, but no "extras." He told police he found it on an Internet classified ad website, records show.
Kowalefski paid $80 for a massage, and an additional $46 for sexual acts, Downing told police.
Downing identified Kowalefski and Tobin from photographs Sycamore police took during the traffic stops and told officials the money Kowalefski paid was stored in a makeup drawer in the front of the office, police said. After getting a search warrant, police found the money in the drawer the employee mentioned.
On Friday July 22, 2016, the city's police chief testified Friday that upon being pulled over, a federal postal inspector suspected of hiring a prostitute at a Sycamore spa showed officers his government credentials and asked for a "professional courtesy."
Dean Kowalefski, 51, of Menomonee Falls, Wisconsin, was charged in June 2015 with soliciting a prostitute after police said employees at Spa One in Sycamore identified him in a photograph and said he gave a spa employee money in exchange for a sex act. The man's attorney has argued police performed an unlawful search and seizure and arrested Kowalefski without a valid warrant while he was not committing a crime.
"We're arguing that this was an unlawful stop," his attorney, Clay Campbell, said. "That they kept him on the side of the road too long and we're asking the judge to make a finding that they violated his rights by detaining him that long. We're asking that the evidence against Mr. Kowalefski be suppressed."
Sycamore police officer Stacy Binkowski and Police Chief Glenn Theriault testified Friday about Kowalefski's arrest. Upon being pulled over, Kowalefski handed police his federal ID, and asked the Sycamore officers to do him a "professional courtesy," Theriault said.
Throughout the duration of the hourlong stop, Kowalefski never admitted to participating in any illegal activity, Theriault said. He did, however, tell police he found the massage parlor on a website that Theriault said is known for advertising prostitution.