ALBUQUERQUE, N.M. (KRQE) – It's been one problem after another.|
 An Albuquerque neighborhood has had trouble getting their hands on their daily mail, and it has just gotten worse.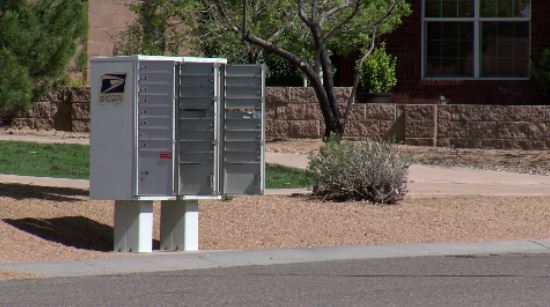 After KRQE News 13 inquired about the problems, the Postal Service did deliver an apology.
Everyone's address is unique, but when it comes down to it, it's up to one person to match up your mail with your address.
"We moved into the house in March of last year," Phil Thompson told KRQE News 13. Within that year, Thompson said his Albuquerque Four Hills neighborhood mail carrier has gotten things mixed up. "This year it just really got to be every week or two," Thompson explained. He said he and other neighbors often act as their own mail delivery service for each other, after the real mailman gets it wrong.
KRQE News 13 received an email from U.S.P.S. stating, "The Albuquerque Post Office has contacted the customer to apologize and has taken steps to resolve his concerns. In addition, the Postal Service has replaced the neighborhood delivery box unit that criminals had vandalized." Read more