11/2/2017 Providence, R.I. – According to a federal public records request filed by Target 12, the USPS paid out $84 million dollars last year in tort claims. That figure includes property damage, injuries, and accidents.
"We work on reducing that number every single year," Dugas said. "In fact that's one of the reasons carriers are required to wear the footwear. The most important thing for us is to keep our employees safe and obviously the customers safe."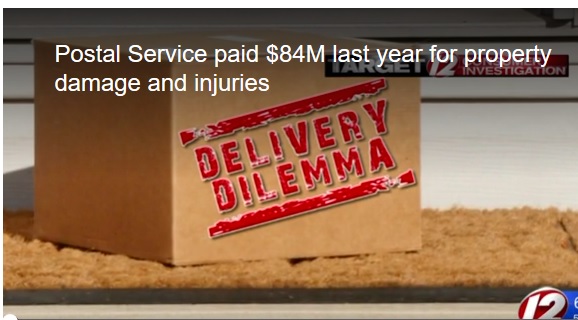 In 2017 to date, the USPS has paid $73 million for 9,479 tort claims, filed by both customers and employees. Records show 436 additional claims were denied.
Injuries to Postal Carriers
According to the USPS, there are approximately 85,000 "slips, trips, and falls" reported annually by postal carriers.
source: Postal Service paid $84M last year for property damage and injuries