12/1/17 "My mom had a package stolen over in her southeast Portland residence off of her front porch," said Portland resident Jeff Connors. "And it was even well hidden."
That's exactly what the US Post Office wants to prevent. They've partnered with local police to put out bait parcels, which they hope will tempt thieves into stealing. After the theft, officers quickly swoop in to make an arrest.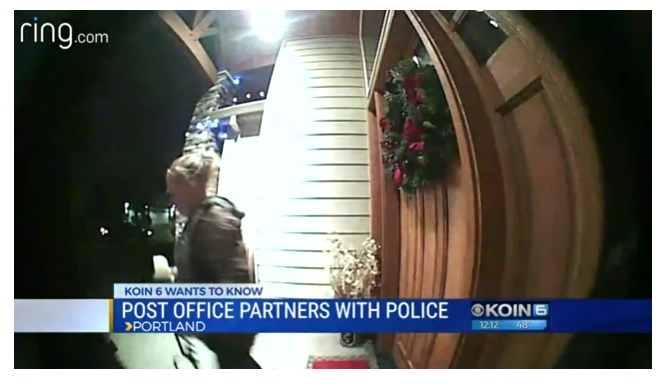 US Postal Inspector Adam Sale says they've already made multiple arrests this week, and they hope this sting will be enough to deter porch pirates as the holidays approach.
"As our parcel and mail volume increases during the holiday season, we tend to see a slight increase in mail and parcel theft," Sale said.
source: KOIN TV