1/23/2018 – Former USPS Maintenance Supervisor Anthony Sansone, a 30-year veteran of the U.S. Postal Service, was awarded $1,128,774 in damages in a disability discrimination lawsuit brought against USPS. On Tuesday, Oct. 10, 2017, Senior US District Court Judge Milton Shadur awarded Mr. Sansone $828,744 in lost wages; this is in addition to an earlier federal jury verdict awarding Mr. Sansone $300,000 in damages for emotional distress, the maximum award allowed under the law. Sansone originally filed a discrimination claim against the USPS in May 2013 under the Americans with Disabilities Act. [Sansone's attorney fees were another $627,089]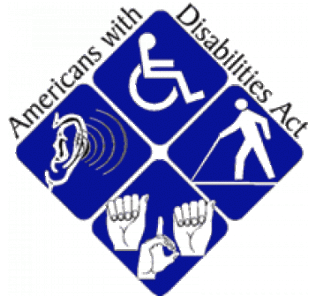 According to the facts in this case:
Anthony Sansone is a former employee of USPS. He began working for USPS over thirty years ago, in February, 1981. He was promoted to Supervisor of Maintenance Operations in 1987. He was last employed at the USPS Chicago Network Distribution Center in Forest Park, Illinois . He was terminated by USPS in October 2011 when USPS management prohibited him from parking at the one location that made the Distribution Center accessible to him. Mr. Sansone has exhausted all administrative requirements for bringing this lawsuit.
Anthony Sansone suffers from multiple sclerosis, a severe progressive neurological disease that leads to loss of control of muscle function. Starting in 1999, he has been unable to walk and has been required to use a wheelchair to move from one location to another. At all relevant times, he suffered from a disability as that term is defined in the ADA and the Rehabilitation Act.
Despite his disability, Mr. Sansone continued to work at USPS. He learned to drive a specially equipped van, which he could operate with his arms and hands, with a lift for his wheelchair. The Distribution Center was not modified to be handicapped accessible, but Mr. Sansone's postal supervisors found a way to make the building accessible by allowing him to park near his office. There was an access ramp nearby leading up to the first floor of the building and automatic doors at the top of the ramp that gave Mr. Sansone access to the building. Mr. Sansone parked at that location and used the ramp for twelve years without incident.
In September 2011 Mr. Sansone was told he could no longer park at the location he had used for twelve (12) years. No good reason was given for this order. Mr. Sansone was told he could park at two other locations. If he parked at either of those locations, however, the Distribution Center would not be safely accessible to him. Mr. Sansone told his postal supervisor that the alternative locations suggested to him would not work, and the building would be inaccessible, but his postal supervisors told him that those were his only choices. USPS failed to make accommodations that would have made the building accessible to Mr. Sansone if he parked at one of the other locations and failed to reasonably accommodate him by allowing him to park and enter the building at the
location he had used without incident for twelve years.
Because he could not park and enter the Distribution Center, given his postal supervisors' directives, Mr. Sansone was forced to leave his job involuntarily.
At the time he was terminated Mr. Sansone was able to perform the essential functions of his job.
Mr. Sansone was constructively discharged. A reasonable person in Mr. Sansone's circumstances, without being provided a reliable and safe means of entering his facility, would have felt compelled to resign.
Federal law requires employers to make reasonable accommodations for employees with disabilities. By failing to accommodate Mr. Sansone and his disability, the USPS violated the ADA and the Rehabilitation Act.
The jury found the Postal Service failed to accommodate Mr. Sansone's disability as required by law. He was awarded damages for the severe and ongoing depression he suffered as a result of the loss of his job, which was his primary means of coping with the mental stress of his disability. After further proceedings, Judge Shadur awarded him damages to compensate him for his loss of employment income.
The Postal Service was ordered to pay Sansone forthwith the total of (a) $300,000 as awarded by the jury and (b) constituting his "total lost compensation from the date of termination until his estimated date of retirement, subtracting his 7% pension contribution, adding prejudgment interest and reducing [the amount] to present value. The Postal Service was further ordered, when Sansone does choose to retire (whether or not on January 20, 2023 as he now anticipates), to pay him a pension thereafter at the appropriate percentage (80% if the 2023 date applies) of the average of his highest three years of pre−retirement earnings.
Mr. Sansone was represented pro bono by Eimer Stahl LLP lawyers Ben Waldin and Jacob Hamann, attorney Paul Strauss, and the Chicago Lawyers Committee for Civil Rights
The Postal Service has appealed the verdict to the 7th Circuit Court of Appeals.
There is another disability discrimination lawsuit  involving a Postmaster coming up.  The disabled postmaster requested a custodian job but was denied, so he, too, had to retire.  His jury trial is set for later this year.