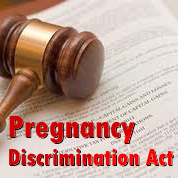 9/20/2017 SCRANTON – A woman alleges she was terminated from her position with the U.S. Postal Service because she requested leave for her pregnancy.
Tyra Johnson filed a complaint on Sept. 4 in the U.S. District Court for the Middle District of Pennsylvania against United States Postal Service alleging violation of the Family and Medical Leave Act.
 According to the complaint, the plaintiff was hired by the defendant as a mail handler assistant in 2013 and informed the defendant of her pregnancy in 2015. The suit states she was terminated on Aug. 28, 2015.