1/10/2018 9 MM handgun located has been connected to several crimes
CINCINNATI — A handgun found in a mailbox is believed to be a community gun, according to Cincinnati police.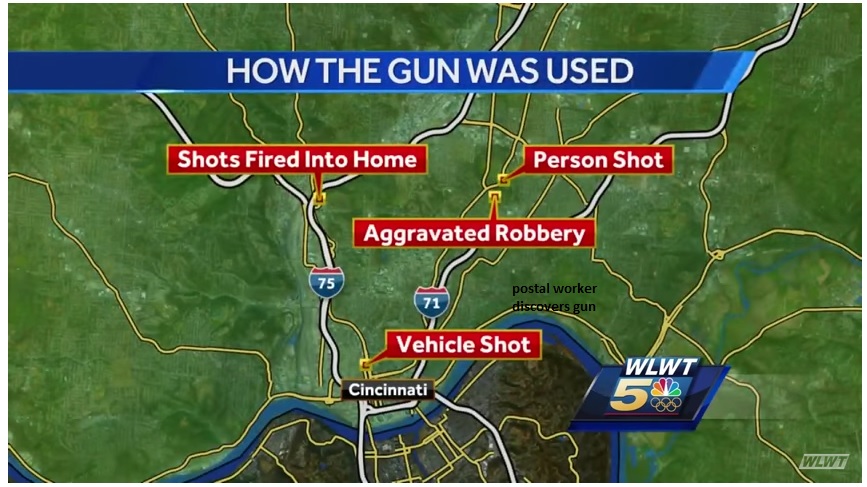 "They leave them there knowing that the next guy behind them may use that gun," Lt. Col. Paul Neudigate of the Cincinnati Police Department said. "They are almost always found in those challenged areas where we do have an increase in violent crime unfortunately."
The 9 mm handgun was located by a U.S. postal worker in a mailbox near an apartment complex off Colerain Avenue in Mt. Airy.
The postal worker called police and District 5 officers responded to recover the gun.
Postal worker discovers 'community gun' in Cincinnati mailbox