Postal workers in Utah, across nation cite delivery problems
12/5/17 RIVERTON, Utah – Utah Postal Service workers said they're being forced to fake package deliveries to make it look like they're meeting quotas for companies like Amazon and now, others are saying it's not just an issue in the Beehive State.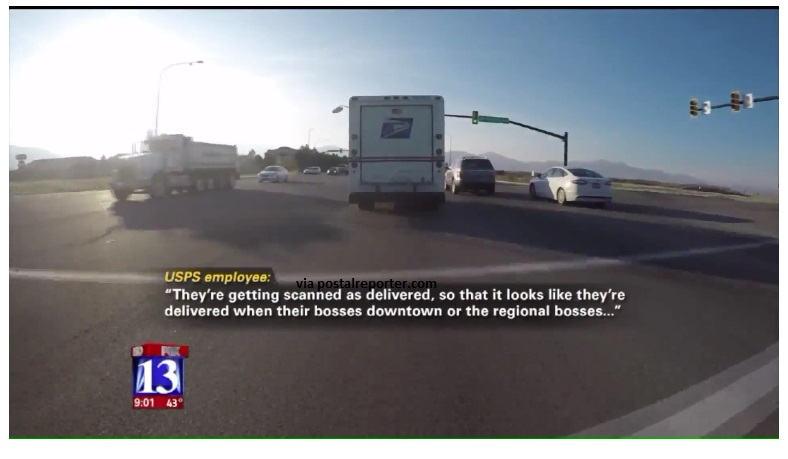 Fox 13 first reported the problems last week, starting with frustrated residents in Herriman. Several people said they noticed the Riverton Post Office kept scanning packages as delivered, but the packages would be MIA.
Then, two or three days later, the package would show up on the doorstep.
A Riverton Post Office worker anonymously came forward to confirm the faked deliveries in Herriman, and explain that they do it because they are too understaffed to meet the delivery expectations.
Many who commented online said they lived in various cities in Utah, but the comments expanded to other states including Ohio, Illinois, Florida, South Carolina and California.
In Atlanta, local postal workers made the same claim in a similar news story. 
"We have to falsify the timing where a lot of carriers don't want to do that, but you're mandated to with a director order," a postal carrier said.
On Monday, Fox 13 spoke with a man who verified he's a USPS carrier in California, and he said it is very commonplace to falsify package deliveries.