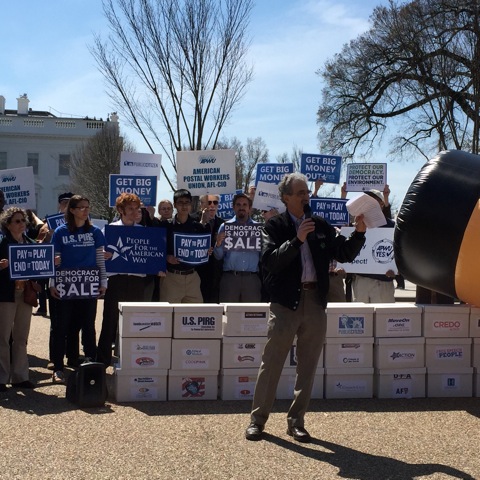 Protesters Urge Obama to Shine a Light on Dark Money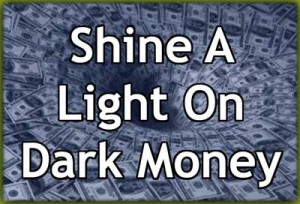 APWU President Mark Dimondstein addressed a rally in front of the White House on April 2, calling on President Obama to issue an Executive Order requiring corporations that do business with the government to disclose their political spending.
Rally organizers presented petitions bearing 500,000 signatures calling for an executive order. Click here to sign the petition.
"It is vital that the public sees where UPS, FedEx and Pitney Bowes – all with a hand in the government contracting till – are sending their corporate cash," Dimondstein said. "We demand to know whose campaigns they are funding as they seek to weaken the public good, the public Postal Service. That will go a long way toward helping us to hold our elected representatives accountable."