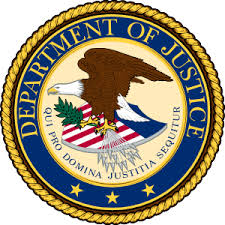 Last month a 16-year veteran New York letter carrier pleaded guilty to his role in a drug distribution ring. Today, a second letter carrier  also admitted to accepting payments to carrying boxes of drugs shipped to specific addresses. her federal charges of accepting bribes to deliver packages after he was implicated in a drug trafficking ring.
Briana Fugate, 26, joined Dennis Bernhard, 56, in admitting to carrying boxes of drugs shipped to specific addresses, but passing them off to members of a drug trafficking ring for a bribe instead.
Both postal workers admitted to accepting payments for each box they delivered, prompting Fugate to plead guilty to bribery, drug distribution and delay of mail. Bernhard pleaded guilty to one count of bribery.
According to the criminal complaints, Bernhard, a postal employee for 16 years, and Fugate, a two year postal employee, provided addresses of unsuspecting citizens in the City of Buffalo to person posing as a drug dealer in order to be mailed boxes of narcotics from the West Coast. These addresses were within each carrier's mail delivery route, so that when the boxes arrived in Buffalo, the carrier did not deliver the boxes to the listed recipient address, but held on to the boxes and handed them directly to the witness in exchange for payments of between $200 and $300 per box.
Fugate also stands accused of abusing her position to examine boxes shipped by customers which she suspected contained drugs, stealing the contents in event the boxes held narcotics, and then selling a vacuum-sealed pound of suspected marijuana to the CHS.