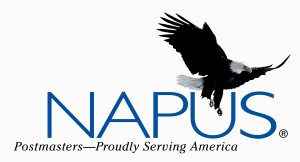 Windfall Elimination Provision – Social Security
January 13, 2016  – More than 30 years ago, Congress enacted legislation to strengthen the Social Security program, in part, at the expense of Civil Service Retirement System (CSRS) annuitants who were eligible for Social Security. Since 1983, NAPUS and others, including NARFE, have sought to repeal this discriminatory component of the Social Security law, the Windfall Elimination Provision (WEP). Generally, WEP reduces the Social Security benefit of workers who have retirement income through non-Social Security employment. Postal and federal employees were not covered under Social Security until January 1984. (WEP does not apply to FERS-covered Postmasters.)
Last year, Representative Kevin Brady (R-TX) introduced HR 711, "the Equal Treatment of Public Servants Act." For WEP-impacted annuitants who qualify for Social Security in 2017, the bill would replace the WEP with a new benefit schedule, which provides a more equitable calculation of the WEP. For current WEP victims, the bill would reduce their WEP penalty (by no greater than 50%) for future payments. The actual dollar reduction would be determined by the Social Security Administration, based upon projected savings attributable to enforcement sections of the bill.
There are three reasons why HR 711 seems to have gained traction: First, Representative Brady is the new chairman of the House Ways and Means Committee (formerly chaired by House Speaker Paul Ryan); second, HR 711 creates a funding mechanism to recalculate the WEP; and third, the Social Security Administration has attained a greater degree of accuracy and comprehensiveness in the collection of WEP enforcement data.
NAPUS supports HR 711 and there are presently 51 cosponsors of the bill.
Source: NAPUS
Brady and Neal introduced H.R. 711, the Equal Treatment for Public Servants Act. It repeals the 1980's era WEP which impacts 1.3 million public servants who earn a pension at work as well as in Social Security. The WEP can dock monthly Social Security benefits as much as $429 a month. Instead, H.R. 711 bases Social Security on real life earnings and work history.
From OPM:
What is the Windfall Elimination Provision?
If you receive a Federal pension and are also eligible for Social Security benefits based on your own employment record, a different formula may be used to compute your Social Security benefit. This formula will result in a lower benefit. The Windfall Elimination Provision affects workers who reach age 62 or become disabled after 1985 and are first eligible after 1985 for a Federal pension.
The Windfall Elimination Provision does not apply if:
You were eligible to retire before January 1, 1986; or,
You were first employed by the government after December 31, 1983; or,
You have 30 or more years of substantial earnings under Social Security.