June 17, 2016 An early morning spate of mailbox break-ins in a north Redding neighborhood this week irked several residents who are worried what information the thieves may have gathered and if the problem is more widespread.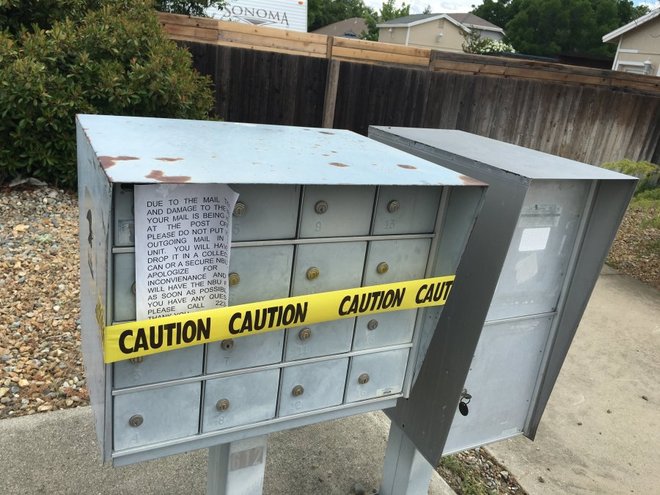 Residents of the River Park Highlands neighborhood, off Benton Drive near North Market Street, said more than a dozen group mailboxes were broken at about 3 a.m. Tuesday.
"Kevin, our mailman, has been really great about this," Dunbar said, noting the mail carrier's open communication with neighbors.