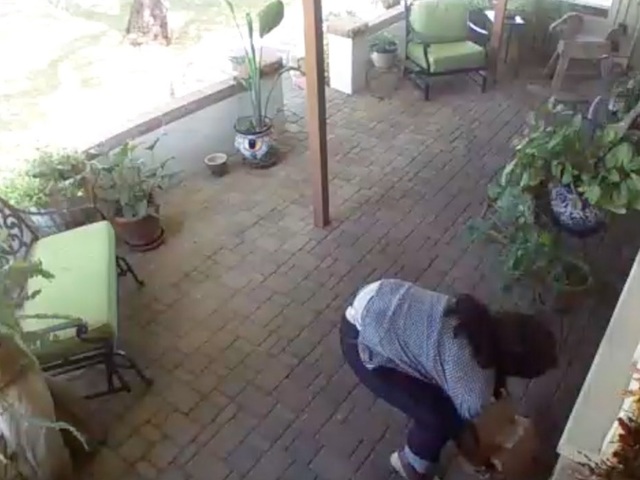 6/3/2016 PHOENIX – In a north Phoenix neighborhood that's been a big target for thieves, a law school graduate studying for the bar exam became the latest victim when a package thief took off with hundreds of dollars worth of law review books she had purchased to prepare for the big test.
Dehlia Lockhart said she had worked a lot of overtime hours just so she could afford to buy those books, but about an hour after they were delivered to her doorstep, they were gone. The only thing left behind: surveillance footage of a woman taking off with the boxes.
Surveillance video showed the suspect's vehicle driving up and down the street a few times, right after the mailman dropped off the goods. The victim believed the woman had followed the mail truck to see where he was dropping off packages.
Surveillance video captures woman steal package from Phoenix porch