June 10, 2016 PONTIAC, Mich. (WXYZ) – A workplace survey about the Metroplex Mail Distribution Center in Pontiac paints a dismal picture of workplace life.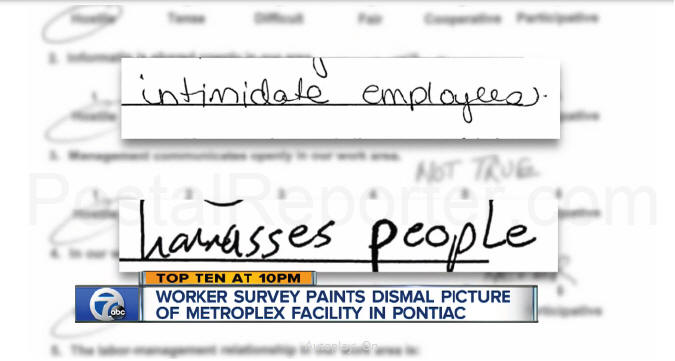 The survey, exclusively obtained by 7 Action News, was sent out to more than 700 union workers in May. One hundred seventy five have responded so far.
The overwhelming majority call it a "toxic work environment" – circling words like "hostile", "tense", and "difficult" when answering questions.
This is the same facility where 5 workers died on the job in 14 months, the latest happening in October of 2015. All the workers died of natural causes.
Source: Survey paints dismal picture of worker morale at Metroplex Mail Distribution Center in Pontiac