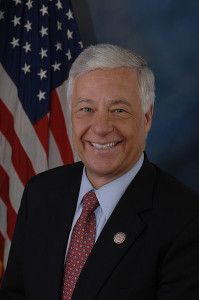 WASHINGTON, DC – Congressman Mike Michaud is calling on Speaker John Boehner to prioritize legislation that would promote the stability and sustainability of the U.S. Postal Service (USPS). Rep. Michaud has sent a letter to the Speaker urging him to take action following the April recess. If Speaker Boehner refuses to act, postal facility hours will be cut, service standards will be reduced, and thousands of postal jobs will be lost.
"The Postal Service has helped our country grow, yet Speaker Boehner isn't permitting action that would allow for it to secure long-term financial stability," said Michaud. "A financially sound USPS means that the jobs of hardworking postal employees are secure and a dependable level of service can be maintained. It's time for Congress to act on meaningful reform so that the Postal Service can continue to keep American families and businesses connected."
The full text of Rep. Michaud's letter to Speaker Boehner is below.
# # #
April 10, 2014
The Honorable John Boehner Continue reading 'Maine Congressman Calls on House Speaker to Bring Postal Reform Bill to Floor after Recess' »