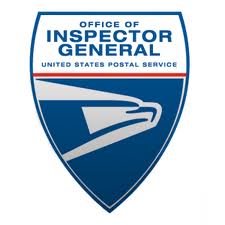 3/21/17  TAMPA –  A man who admitted to his role in a scheme to sell almost $3 million in social security checks was sentenced Tuesday to seven years in federal prison.
Richard Lee Anderson, 38, claimed he wasn't aware of just how serious his crime was.
"I'm sorry for everybody that I hurt," Anderson said. "I was drinking … I didn't realize I was I was in this much trouble, sir."
Prosecutors said Anderson was involved in fencing the stolen checks, which he obtained from Stacy Darnell Mitchell, a former Postal Service employee who worked at a mail processing facility in St. Petersburg. Tampa Bay Times.
According to the plea agreement, between May and October 2012, Anderson received stolen Social Security benefit checks, totaling at least $2,275,000, from a United States Postal Service mail handler who worked at the Processing and Distribution Center (PDC) facility in St. Petersburg.  The checks were all addressed to beneficiaries living in Pinellas County.  Anderson then sold the checks to various individuals for a percentage of their face value and those individuals, in turn, cashed the checks or employed others to do so for them.  Anderson paid the mail handler a percentage of the checks' face value.