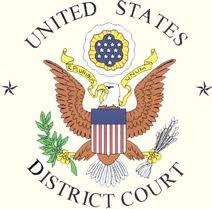 4/24/17 Kimberly L. Cox filed a lawsuit Aug. 4, 2014 in the Eastern District of Texas against Patrick R. Donahoe, as Postmaster General, and the United States Postal Service, citing civil rights violations.
According to the complaint, Cox, who is white, was a letter carrier for the Kilgore, Texas Post Office since 1997. In July and August 2012, she told the Postmaster, Joe McQuiston, that a black supervisor, Cynthia Freeman, was discriminating against the white female employees based upon race and gender to such a degree that Supervisor Freeman had created a hostile work environment. McQuiston took "no prompt and remedial action" nor did he properly report Cox's complaint of a hostile work environment.
Then on August 21,2012, while out on her route delivering mail Cox tripped over a curb which resulted in some work restrictions. Cox was off on sick leave for three (3) days and then she was told to report to work where she was made to sit in a room for eight hours a day (standard USPS procedure for injured employees) .
Cox attended an estate sale.August 30, 2012, ten days after her injury. On that day, Postmaster McQuiston "came to the estate sale to surreptitiously watch Cox. Postmaster McQuiston has given conflicting statements concerning what be saw, if anything. Postmaster McQuiston then called the Office of the Inspector General (OIG) to investigate if Cox has exceeded her medical restrictions on August 30,2012. Cox was never charged with anything from the OlG office.
On August 31, 2012, Cox was placed on Emergency Suspension by Postmaster McQuiston. On October 3, 2012, Cox was issued a Notice of Removal which became effective on November 15. 2012.
Cox returned to work when her termination was overturned in the grievance process. It was determined USPS did not have any evidence that she had violated any of her medical restrictions.
Cox claims upon returning to work she was subjected to a continuing and ongoing hostile work environment by Supervisor Freeman and Postmaster McQuiston. Cox filed another EEO complaint of discrimination which is still pending. Cox will be seeking the right to file suit regarding this last EEO complaint and at such time will amend her lawsuit.
Cox sought back pay and benefits for the time she was out of work, as well as other damages.
Update
MARSHALL — A federal jury in Marshall has ruled in favor of a Kilgore mail carrier in her discrimination lawsuit, determining she was fired in November 2012 for reporting a black supervisor was mistreating white employees.
The mail carrier, Kimberly Cox, was awarded $250,000 in damages for mental and emotional distress.
Cox, a 20-year veteran of the U.S. Postal Service, filed the suit, claiming she was fired out of retaliation for reporting the black female supervisor was mistreating her white female counterparts, which created a hostile work environment.
"There was yelling and abuse to the white female employees," Fisher said.
She said Cox repeatedly reported the allegations in August 2012 to then-Postmaster Joe McQuiston, who said he doesn't remember Cox's report. read more