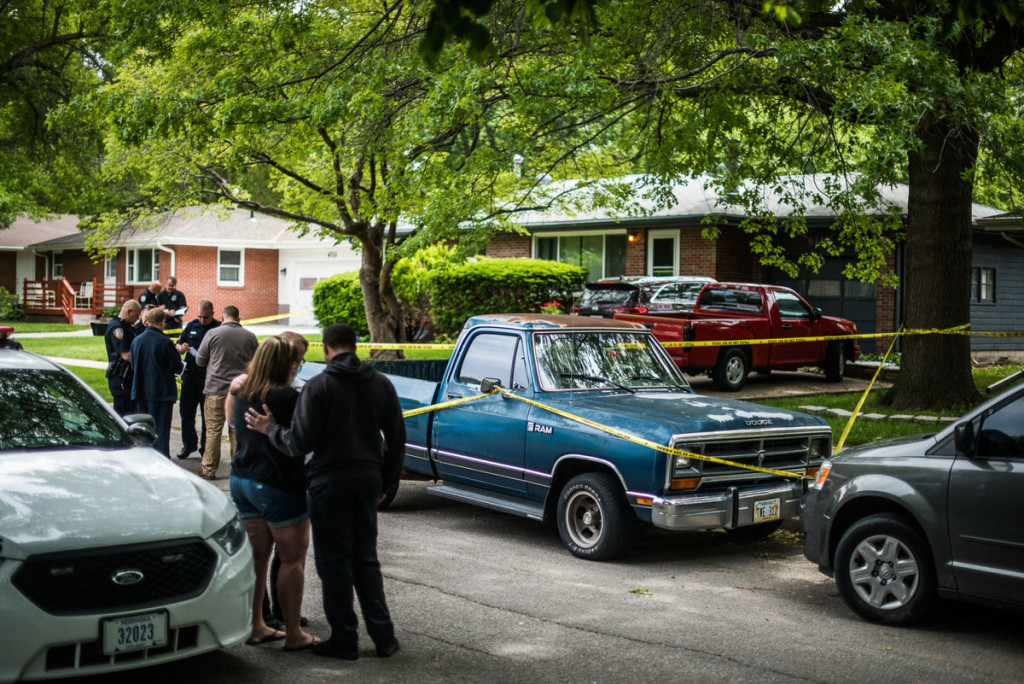 The Lincoln, Nebraska Police Department issued the following press release surrounding the deaths of three postal workers:
On Sunday, May 15, 2016, at 1:14 p.m., the Lincoln Police Department responded to 6715 Bethany Park Drive after family members of Tina Jensen went to the home. Ronald B. Heritage, 50 years of age, Tina A. Jensen, 53 years of age, and Norma M. Voges, 55 years of age, were found deceased inside. Ronald Heritage and Tina Jensen were in a dating relationship and lived together at the residence. Interviews with family members of the deceased identified Voges as a longtime friend of both Heritage and Jensen.
Crime Scene Technicians from the Lincoln Police Department and Lancaster County Sheriff's Office conducted a detailed search of 6715 Bethany Park Drive through the night. A firearm has been recovered. Evidence collected suggests the gun was discharged inside the house. The cause of death for all three is pending the completion autopsies and follow-up investigation. The Lincoln Police Department is not searching for additional people involved in this incident. We do not believe there is a threat to the public.
The deaths of Ronald Heritage, Tina Jensen, and Norma Voges are tragic. Their families and friends are in the thoughts of our agency.
USPS records list Ronald B. Heritage as a Supervisor of Distribution Operations,Tina A. Jensen as a custodial laborer, and Norma M. Voges as a city letter carrier all assigned to postal facility in Lincoln, Nebraska.