When Greenwich resident Joe Kaliko had an idea to honor the families of soldiers killed in action, he decided to bring in another town resident who has a bit of influence in Washington.
U.S. Sen. Richard Blumenthal, D-Conn., is working with Kaliko to get the U.S. Postal Service to re-issue a stamp honoring Gold Star Mothers that came out following World War II.
Kaliko, who is co-founder of the non-profit Needs Clearing House, which connects people in the area in need with those able to help, first came up with the stamp idea during last month's Democratic National Convention, when he saw the speech by Khizr Khan, whose son was killed while serving in the United States Army in Iraq.
Khan's speech became a political football because of his criticism of Republican presidential nominee Donald Trump and the candidate's reaction. But Kaliko said he was most moved by the mention of Gold Star families.
Kaliko said he wants that stamp to be used to help veterans, noting that a breast cancer awareness stamp was introduced in 1998 and has raised $82.5 million to fight the disease since then. He said the money should help veterans and their families who are struggling to find jobs or recover from post traumatic stress disorder. Read more
U.S. Senator Richard Blumenthal (D-CT) wrote Postmaster General Megan Brennan  to urge the United States Postal Service to re-issue the stamp recognizing and honoring families who have lost a child or family member in service to the nation.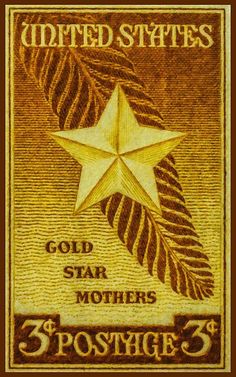 Here's Senator Blumenthal's Aug 9, 2016 letter:
Dear Postmaster General Brennan:
In 1948, the United States Postal Service (USPS) first issued a Gold Star Mothers postage stamp. Observance of Gold Star Mothers Day began more than 10 years earlier, in 1936. I write to urge that the USPS re-issue the stamp recognizing and honoring Gold Star Mothers and Gold Star Families to reaffirm and revive our nation's longstanding commitment to them.
Gold Star Mothers and Fathers and Families are true national heroes. They deserve our deepest gratitude and respect. Their extraordinary contribution is beyond measure – not merely for their loss, but the comfort they selflessly provide others, and their model of service and sacrifice. In Connecticut, Gold Star Mothers were instrumental in the establishment of the Connecticut Trees of Honor, a living memorial to all who made the ultimate sacrifice during operations in Iraq and Afghanistan. Their strength, courage, resolve, and resilience are remarkable beyond words.
Recognizing that Congress has traditionally approved the issuance of specific stamps, I intend to offer legislation when Congress reconvenes to honor all Gold Star Family members. But in the meantime, the USPS should immediately honor Gold Star Families by reissuing the Gold Star Mothers stamp with a Forever stamp designation.
Sincerely,
Richard Blumenthal
United States Senate