2/5/2018 – A U.S. Postal Service supervisor admitted Monday to participating in a scheme with another employee known as "Chuck the Sniffer" to stealing marijuana from packages at the mail sorting facility in Tulsa.
Laura Mae Campbell, 47, of Claremore pleaded guilty in U.S. District Court for the Northern District of Oklahoma to one count of conspiracy as part of a plea agreement with prosecutors.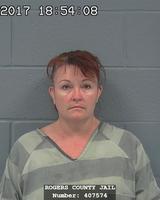 Campbell, a supervisor at the Postal Service Mail Processing and Distribution Center, faces an eight- to 14-month prison term when she is sentenced May 7, under the terms of the agreement.
A search warrant affidavit filed in the case indicated that the U.S. Postal Service Office of Inspector General received a hotline tip in July that employees were taking drugs from rifled packages that went through the Tulsa center.
The complaint alleged Campbell and Derek Miller, also known as "Chuck the Sniffer," were involved in the drug thefts.
Beginning in August, USPS-OIG agents conducted surveillance and reviewed video of Miller and Campbell while at work, according to the affidavit. Video reportedly showed Miller regularly removing parcels from the mail stream and then taking them to Campbell's office.
Miller, in a plea agreement filed Jan. 3, admitted to stealing marijuana and other drugs from packages beginning the fall of 2015.