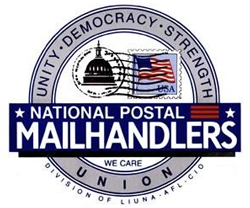 The Postal Service has temporarily suspended most of its plans to close and/or consolidate up to 82 additional postal facilities as part of Phase II of its Network Rationalization plans.  One part of the NPMHU's opposition to this plan is the processing of a National-level grievance, claiming that the Postal Service has violated Handbook PO-408 when it attempts to close and/or consolidate facilities without complying with the various provisions of that handbook.
In the NPMHU's view, it is clear that Handbook PO-408 requires decisions made as part of the AMP process to be based on current and meaningful data.  Since the earlier AMPs were issued in 2011 or earlier, there have been major changes in mail volume (both in amount and in the mix of the mail), major changes in the workforce (for example, through retirements and other forms of attrition and through contractual changes allowing for less costly employees), major changes in both the mail processing and transportation networks, and many additional changes in each of the other factors or criteria that must be examined when performing an appropriate study under Handbook PO-408.  On this basis alone, the 2011 and earlier AMP studies that the Postal Service currently claims to be relying on do not and cannot reflect a reliable basis on which to make closing or consolidation decisions. Moreover, the timing of the AMP process and its relationship to any eventual closing or consolidation is obviously a crucial factor in properly implementing the guidelines contained in Handbook PO-408.  The AMP process is defined to encompass a period of approximately six months, from initiation of the feasibility study to final approval by the SVP Operations.  One obvious component of this process is to ensure that the information and data relied upon, and the consideration given to comments from managers, unions, and other stakeholders, is as current and timely as practicable.
In short, it is the NPMHU position that the Postal Service's current plans to close or consolidate 82 mail processing facilities during 2015 are based on untimely AMP processes resulting in essentially meaningless AMP studies and reports.  The Postal Service implementation of these closings or consolidations during 2015, therefore, would violate Handbook PO-408 and the National Agreement.
In early December 2015, Arbitrator Das issued his Interim Award, concluding that Handbook PO-408 is properly enforceable in the National Agreement's grievance-arbitration procedure, to the extent that the PO-408 directly relates to wages, hours or working conditions of mail handlers and other postal employees.  Following the issuance of this Interim Award, the CAD acted to schedule the merits of the PO-408 for a prompt hearing.  The first day of that hearing was held on January 27, 2016.  During that hearing, the NPMHU argued that any additional closings or consolidations based on AMP studies completed in early 2012 based on data from 2011 would be a violation of the PO-408 Handbook, and therefore that Arbitrator Das should issue a cease and desist order prohibiting the Postal Service from implementing any further closings and consolidations without performing new AMP studies.  In addition, the NPMHU is arguing that any closing or consolidation that may have been implemented between September 2014, when the National-level grievance was first filed, and April 2015, when the Postal Service issued a one-year moratorium on closings and consolidations, should be reviewed and possibly reversed.
More hearings days will be scheduled, as the NPMHU has kept the record open for additional evidence and argument, and both the APWU and the Postal Service have not yet had an opportunity to present their respective cases.
source: National Postal Mail Handlers Association
***links added by PostalReporter.com
AMP=Area Map Processing
SVP=USPS Senior Vice-President