5/2/16 HOUSTON (KTRK) –A Houston postal worker is still in the hospital after a truck plowed into the delivery vehicle she was driving Saturday.
The crash happened near Scott and Southlawn at about 4pm. According to police, two trucks were street racing northbound on Scott from Corder when one plowed into the U.S. Postal Service vehicle.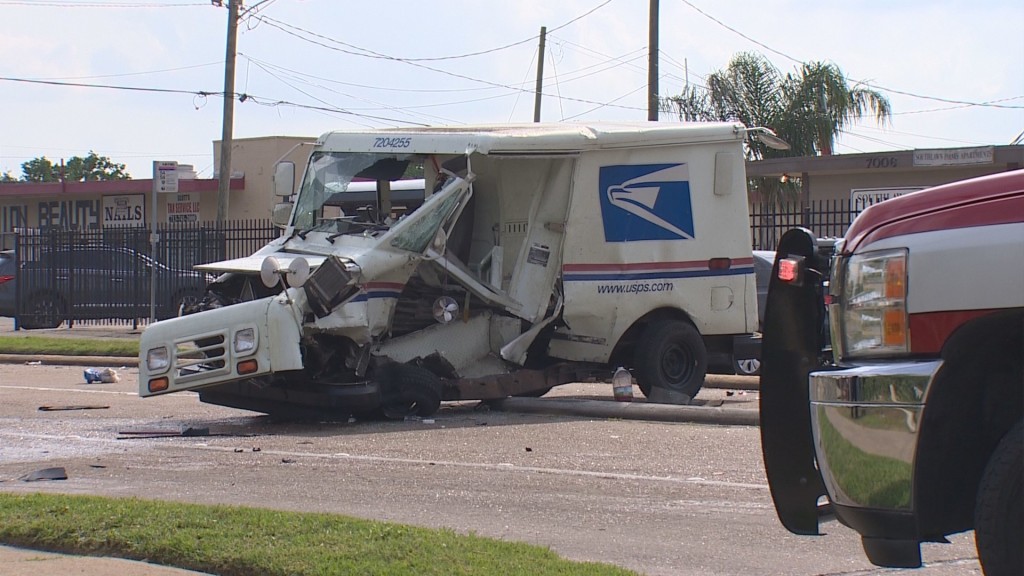 The victim's son tells abc13 she had to be cut from the wreckage. He says she underwent spinal surgery, was treated for blood in her lungs and was on heavy pain medication, but should make a full recovery.
VIDEO: Nearby surveillance camera captures drag racing crash
Two charged after hitting, injuring postal worker