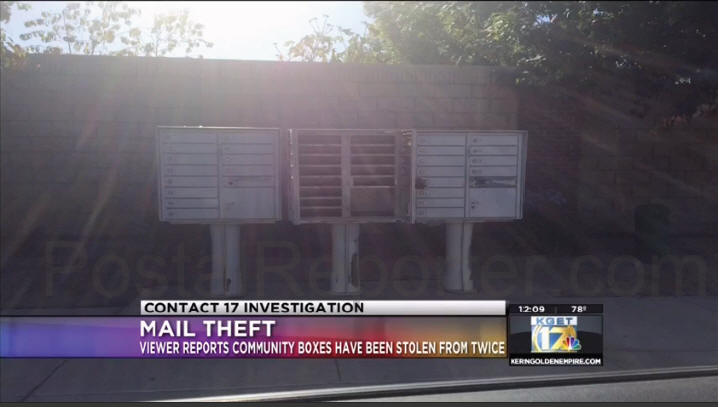 The U.S. Postal Service tells 17 news, there have been 450 mailbox thefts in Bakersfield just since April first.
And a 17 news viewer, Vanessa, who reached out to us, to let us know her neighborhood was recently targeted, says her mailbox was again stolen from again overnight.
Here's a picture she sent of the boxes left wide open after a crook apparently used a master key to open the boxes and steal mail from them.