Latta Updates County Boards of Elections on Ballot Mailing Issue
Congressman Bob Latta (R-Bowling Green) has sent letters to county boards of elections in the Fifth Congressional District updating them on his inquiry into the delay of a significant number of absentee ballot deliveries during the 2016 general election. Latta has had continual communications with the United States Postal Service (USPS) regarding the Michigan Metroplex Processing Center in Pontiac, Michigan, the location determined to be the source of the ballot problem. Mail sent from most of the counties in Ohio's Fifth District is sorted at that facility before being delivered. Latta toured the processing center and met with USPS officials last Monday.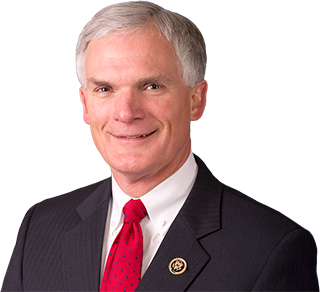 The letter reads, "After many unsatisfactory conference calls and a meeting in Washington, D.C., I visited the Metroplex on Monday, April 17, 2017 during their evening sorting operation. Seeing the processing center first-hand and speaking with the area USPS managers was helpful for me to understand the mail process. USPS staff advised me they are taking steps to the address the facility's overall mail processing standards by bringing in additional management from other processing plants around the country, implementing continuous audits, as well as making other operational improvements. Additionally, I was assured new absentee ballot handling procedures will be in place by next election to prevent lost ballots."
Latta's letter encourages board of elections to contact his office if they encounter any problems. Aside from the ballot issue, the Congressman's office has also heard from constituents experiencing mail delays, and he encourages anybody experiencing significant USPS problems to reach out to his office.