USPS Extended Capacity Delivery Vehicles
4/19/16 Last year USPS signed a contract worth over $250 million to  purchase 9,113 2016 Ram ProMaster 2500 commercial vans as extended capacity delivery vehicles.  The contract  was awarded  to Fiat Chrysler Automobiles LLC (FCA). The purchase was separate from the pending  USPS Next Generation Delivery Vehicle (NGDV) contract and contract award for USPS Intermediate Walk-In Body Delivery Trucks.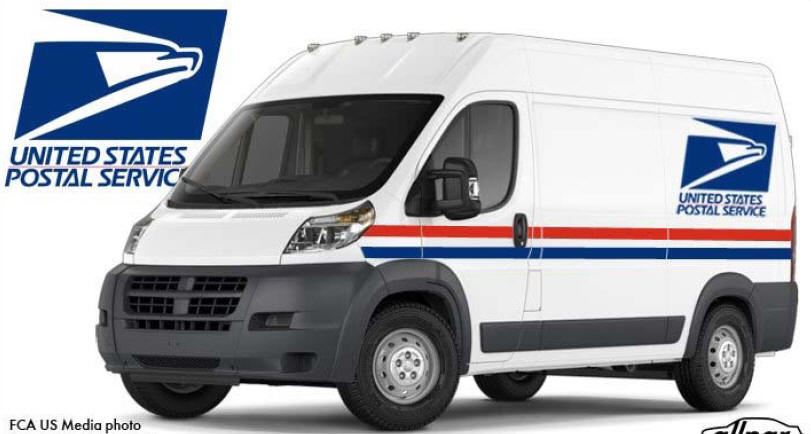 As PostalReporter.com previously reported:

The boost in package sales and delivery , the newly created position of "Assistant Rural Carrier" (ARC), the agreement to replace rural carrier LLVs in recent contract with NRLCA may warrant and/or justify the need for additional vans.
see more photos at NALC Branch 40 web site
USPS began deployment late last year for the 9,113 extended capacity delivery vehicles to 285 postal facilities.  The vans will be used primarily to replace aging minivans and support the changing mail mix.
Also, as part of the contract, USPS had an option to buy an additional 3,340 extended capacity delivery vehicles for $94 million if exercised before the end of March 2016.
On March 24, 2016, USPS exercised that option to purchase an additional 3,339 extended capacity delivery vehicles from FCA US LLC for nearly $96 million. note: It is unclear as to why the modified contract award between USPS and FCA is nearly $2 million more than reported last year.
The Top 20 facilities for deployment of the extended capacity delivery vehicles are listed below: