DAVENPORT, Fla. — A USPS carrier is not only tossing packages on tape, but a homeowner says she's delivering bad behavior.
Back in September, Lynda Burton began noticing her packages were showing up broken, damaged and sometimes even opened.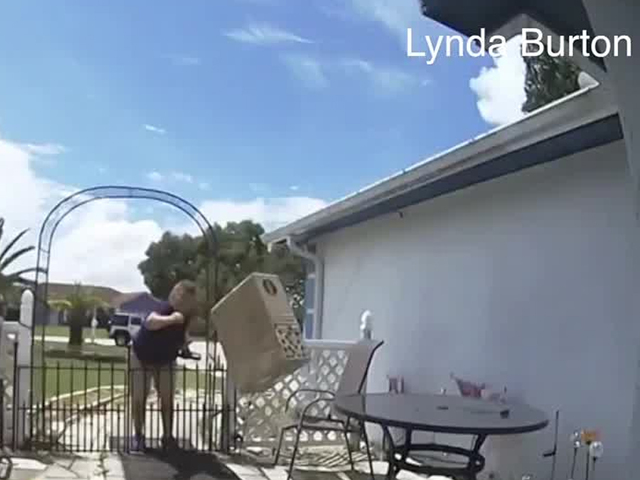 That inspired her to install a RING doorbell to capture carriers on film.
"I wanted to see who was doing it. Was it FedEx, UPS, a mail carrier? How are they getting damaged, how?" Lynda Burton said she wanted to find out who was responsible, and it didn't take her long to discover it was her USPS carrier.
In the video, you can see the carrier looking at the fence preventing her to get to the front door, look at the package and then yell "Knock, knock,". When no one answers the door she tosses the package, it hits the front door and almost like a victory, she pumps her fist and says "from the post office". ABC Action News Tampa Bay