A contractor for the U.S. Postal Service pleaded guilty Wednesday in federal court to stealing mail containing medications for veterans, according to a news report.
The contractor, Bronson Cobble, signed a plea agreement and admitted to stealing 33 packages sent to Veterans Affairs patients and stealing the medications inside the packages, reported  WJHL. On Wednesday, a federal court judge accepted the plea.
Cobble was released on a $20,000 bond and is set to be sentenced Sept. 27, WJHL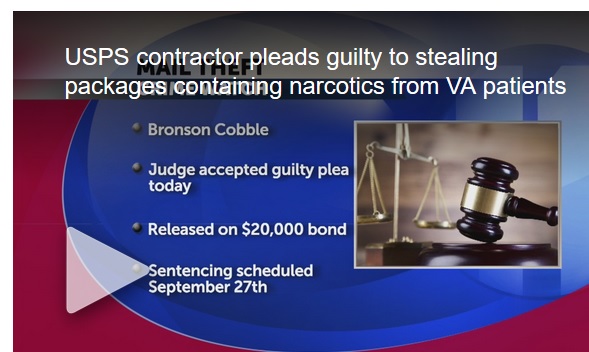 reported.