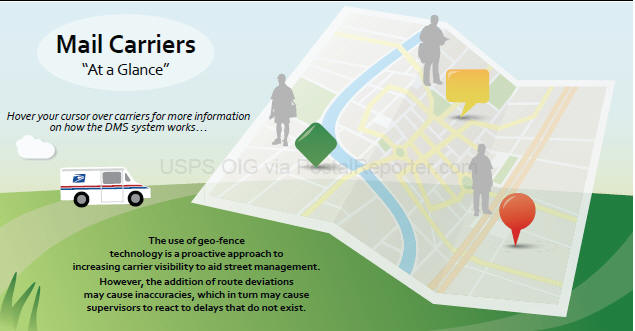 3/1/16 HAMMOND — Resident Al Lebioda said he is glad to hear charges were filed in connection with an incident in which he found more than two dozen pieces of discarded mail in a garbage can in the alley next to his home Dec. 20.
Former mail carrier Tonnette L. Beals, 36, of Hammond, faces a felony charge of official misconduct and a misdemeanor charge of conversion for allegedly throwing the mail in the garbage can. Beals' next court hearing is March 21 in Lake County Superior Court.
Beals has denied throwing the mail away and reportedly said she had no idea how the mail got in the trash can, according to a probable cause affidavit filed by James Crane, a special agent with the U.S. Postal Service Office of the Inspector General.
According to Crane, officials tracked some of Beals' movements that day through what is called a Regional Intelligent Mail Server. The data allegedly showed irregular movements on her route Dec. 19, particularly in the 7100 and 7200 block of Van Buren Avenue, and reportedly did not show her being present in the southern parts of the 7100 and 7200 block of Van Buren Avenue. Read more
USPS To Monitor Carriers street delivery thru Geo-Fence Technology (GPS)
Here is hows JANETTE DOLABSON, President NALC Branch #2462 in Van Nuys, CA explains "Regional Intelligent Mail Server:"
Most of you know what RIMS and DMS is but for those of you who don't, here it is in a nutshell: These are Virtual Street Management tools used to monitor carriers daily street performance. The focus is to improve Customer service with better scanning and more consistent and reliable delivery.
DMS (Delivery Management Systems) combines USPS software programs with GPS capability. It will allow a manager to identify routes and/or carriers that they believe require attention and possible disciplinary actions.
Unfortunately, the later seems to be the focus in some of the offices. Instead of improvement of customer service being their main objective, they are often using it only as a tool to target routes or carriers they don't like. Management is using these tools for documentation of performance issues and using it for corrective action.
RIMS (Regional Intelligent Mail Server), provides real time data for the current days activities, or historical data for about a month for review. This data is often used to issue discipline or at least used to do a fact finding. It is very easy for management to see you out there without them actually being out there watching you. This class will give your representatives information that will help in dealing with this new rash of discipline stemming from these new "management tools".