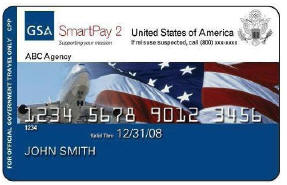 Talk about a domino effect. In late 2013, the Chairman Of the House Committee (hmmm..I wonder who can this be) requested a review from USPS OIG on a whistleblower complaint surrounding travel card misuse. A few months later the conservative paper Washington Times published story based on information from a FOIA request on abuse of travel cards.
USPS explained that "Out of half-a-million employees, the actions of a few bad apples can make life difficult for everyone — including the vast majority of employees who have USPS individually billed travel cards and use them responsibly and only for travel-related business purposes. Contrary to news reports, employees — not the Postal Service — are responsible for paying their travel card debts. And no taxpayer funds have been or will be used to pay back personal charges on USPS travel cards." The media totally ignored USPS' statement.So, since the media has sunk its teeth into the Washington Times article on USPS travel credit  cards ,  the USPS Office of Inspector General released a report on   "Monitoring of Government Travel Card Transactions"
In addition, USPS has initiated several changes to its  travel credit cards policy.
Officers and Postal Career Executive Services (PCES) employees with government-issued individually billed travel cards no longer can use their cards for cash advances.
The new directive went into effect May 2 for PCES employees, and will become effective May 15 for all Executive and Administrative Schedule (EAS) employees.
and today From USPS New Link:
New policy: Travel card credit limits lowered for infrequent travelers
If you have a government-issued individually billed travel card and you haven't used it in two years or more, the Postal Service will lower the card's credit limit to $1, effective July 14.
If you plan to use the card for travel, you may request a credit increase by:
Following the existing procedures for requesting authorization to travel.
Sending an email to the local travel card coordinator, along with the documentation approving the travel.
The travel card coordinator will increase the credit limit to the approved amount.
Travel cards will be monitored every 12 months for inactivity. In May, the Postal Service also changed travel card guidelines for cash advances.