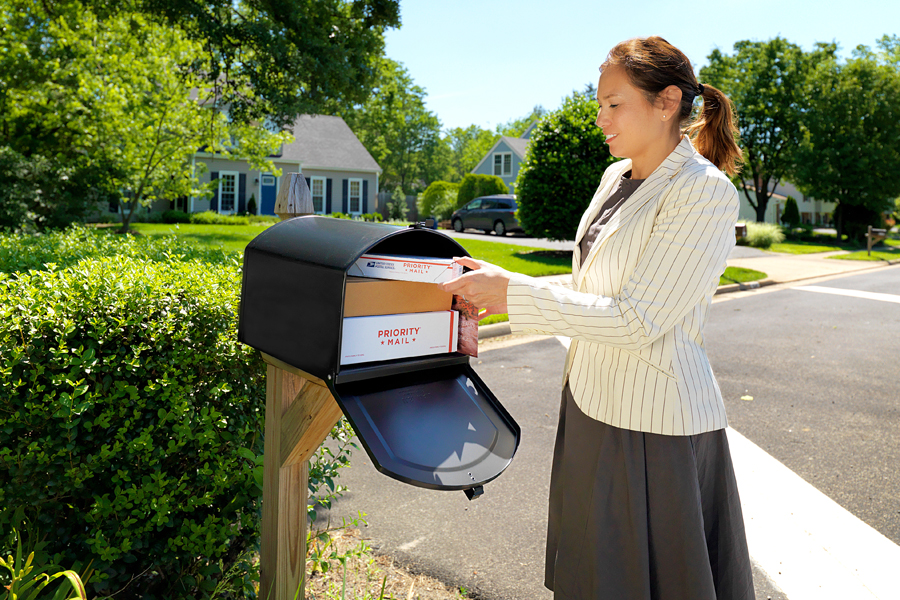 Customers can now purchase bigger mailboxes that accommodate larger packages delivered by USPS.
The curbside boxes are available online from Home Depot and Lowes. Some boxes sell for about $40, although prices vary.
The bigger boxes are part of the Postal Service's efforts to grow its package delivery business amid changes to the mail mix.
USPS also wants to reduce failed delivery attempts that occur when letter and rural carriers are unable to deliver packages because they won't fit in customers' boxes.
"These next generation mailboxes allow our carriers to accommodate more mail and larger packages, which improves their overall experience," said Delivery Operations VP Kevin McAdams.
Manufacturers introduced the boxes this month after USPS approved new standards last year. The standards apply only to curbside boxes, not mailboxes made for door delivery service.
The Postal Service approved the standards after testing boxes that are 7 inches high, 13 inches wide and 16 inches deep.
Customers who participated in the tests applauded the bigger boxes.
"The postal carrier can put everything in there," customer Janice Schnepp said last year. "I don't have to worry about prescription medications or other mail order items being left on the front door."