We all know that in order to keep up with high demand during the holiday season, many companies hire more employees. This makes sense when you consider that about 20 percent of all retail sales are generated during the holiday season and that nearly all Americans celebrate a winter holiday. Still, the statistics on holiday hiring could surprise even seasoned veterans of the retail industry.
Meanwhile, the U.S. Postal Service hires fewer workers than both FedEx and UPS despite delivering more packages than those two companies combined.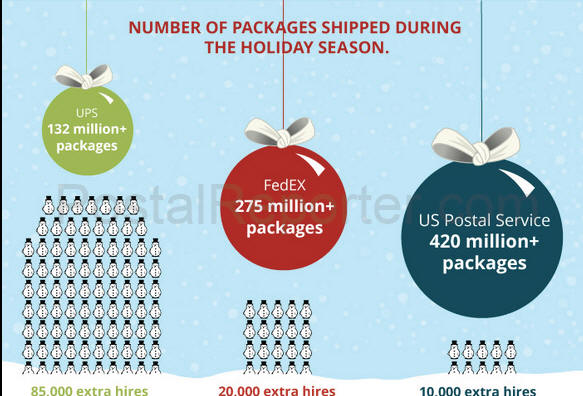 Carriers are already making big plans to avoid a repeat of last year's fiasco. FedEx and UPS are encouraging retailers to hold their sales in mid-December, while the U.S. Postal Service is introducing seven-day delivery to meet the rush. It isn't purely up to the shipping carrier to ensure the holiday is merry and bright. Businesses have a part to play in the success of the season as well. Make sure you know the holiday shipping cutoff dates for FedEx, UPS and the U.S. Postal Service ….
Don't overlook the U.S. Postal Service, which introduced lower rates for Priority Mail on Sept. 7, making it an excellent option for packages weighing more than five pounds or traveling from one coast to another in just two days.
The infographic below, prepared by Endicia, has the lowdown on shipping deadlines and costs by carrier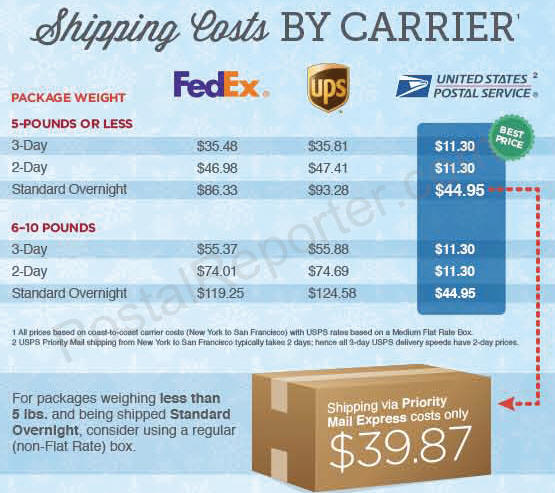 Holiday Shipping Secret Weapon: USPS Priority Mail