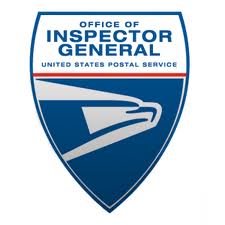 USPS OIG Management Alert – Incorrect Package Delivery Scans – James A. Farley Post Office
This management alert presents the results of our review of delayed, lost, or misdelivered packages and related insurance claims at the James A. Farley (JAF) Post Office in New York City, NY. Our objective was to assess processes for resolving complaints for delayed, lost, or misdelivered mail and insurance claims at this facility. This management alert responds to a request from Senator Kirsten Gillibrand of New York to review an insurance claim that was denied because the Product Tracking and Reporting2 (PTR) system showed the mailpiece as delivered.
The complainant's insurance claim was denied based on incorrect delivery data. We reviewed the station's scanning processes for FY 2015, and identified 8,541 packages scanned as "delivered" before the actual delivery occurred. Postal Service guidance requires carriers to perform "stop-the-clock" scans at the point of delivery. Our broader review of scanning processes and data at this delivery unit also identified 118 instances of manual entries and 28 instances of entries keyed into scanners, which could indicate malfunctioning equipment. Finally, personnel used Intelligent Mail Devices (IMD) instead of the MDD scanners for 3,639 scans at the station (see Table 1). The IMDs were used because in FY 2015 the station did not have enough MDDs scanners for all routes. However, according to management in FY 2016 the station received additional MDD scanners sufficient for all routes. IMD scans may increase the likelihood incorrect delivery scan data is reported in the PTR system, because IMDs do not provide the scan time and location that the MDDs provide
Per New York District officials, this facility has a local memorandum of understanding with the National Association of Letter Carriers to allow walk-out delivery routes to only carry parcels (packages) less than 2 pounds or smaller. All other parcels will be delivered by a vehicle assignment. The scanner event code "Out for Delivery" automatically occurs 10 minutes after the Distribution Complete (DC) Scan is completed by clerks, who then distribute letters and flats to each route. However, this facility's parcel post operation is completed much earlier with those carriers already on the street performing deliveries. This delivery unit produces "Delivered" scans prior to the DC scan, daily. This creates the impression of a suspicious scan since this mail would also receive a delivered scan prior to the DC scan.12
In addition, in FY 2015, we noted 8,918 "stop-the-clock" scans occurred after 7 p.m., indicating a high risk of falsified delivery scans, because carriers usually return to the delivery unit before 7:00 p.m. These scans included 8,064 by carriers, 141 by clerks, and 686 by supervisors. We found that of these 8,918 "stop-the-clock" scans, 6,901 were actual scans, and 35 were manual, while 1,982 were keyed into the scanner. Carriers and clerks are primarily responsible for performing "stop-the-clock" scans (see Table 2).
In fiscal year (FY) 2015, the JAF Post Office delivered 39 million pieces of mail on 79 delivery routes using 101 city carriers. Also, in FY 2015, the Postal Service received 3,079 complaints of misdelivered and undelivered mail at the JAF Post Office, a 14 percent increase from FY 2014.

We recommend the manager, New York District:
1. Reinforce to delivery unit managers and carriers the importance of adhering to scanning guidelines.
2. Ensure supervisors maintain oversight and monitor carrier scan performance in delivery operations.
For Table 2, management agreed with the OIG that scans performed after 7:00PM for parcels, should be delivered prior to 7:00PM. During FY 2016, the district implemented several new strategies, as well as obtained additional resources to improve this indicator.
USPS OIG Audit at James A. Farley Post Offic(PDF)