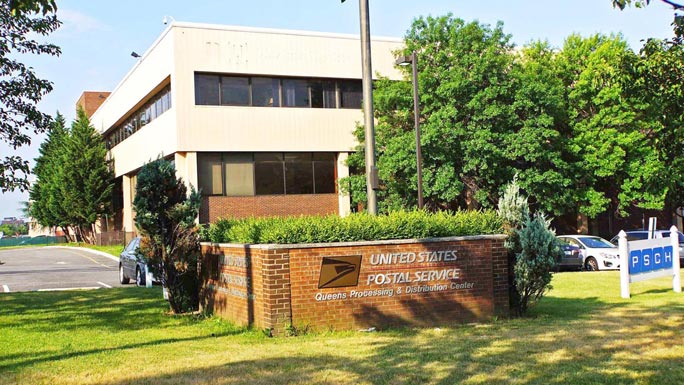 From the USPS Office of the Inspector General:
5/17/16 Project: Timeliness of Mail Processing at the Queens New York Processing and Distribution Center
Have You Been Affected by International Mail Processed at the Queens P&DC? The U.S. Postal Service considers mail delayed when it is not processed in time to meet its established delivery day. The Queens Processing and Distribution Center (P&DC) in Queens, NY, is responsible for processing and distributing international inbound packages. From October 2015 through March 2016, the Queens P&DC had high volumes of delayed mail, primarily inbound international packages. The excessive delayed mail at the Queens P&DC could be negatively impacting the timely delivery of inbound international packages to customers.
Have you experienced delayed international mail that was processed at the Queens P&DC?
Have you noticed any change in the timeliness of delivery of international mail processed through the Queens P&DC?
note: In July 2015 under the Phase II-2015 USPS Network Rationalization Consolidation, Queens (New York)  P & DC  changed from letters and flats to a parcels sortation operation. The deployment of  2 Small Package Sorting System (SPSS) was scheduled for June 2015 .