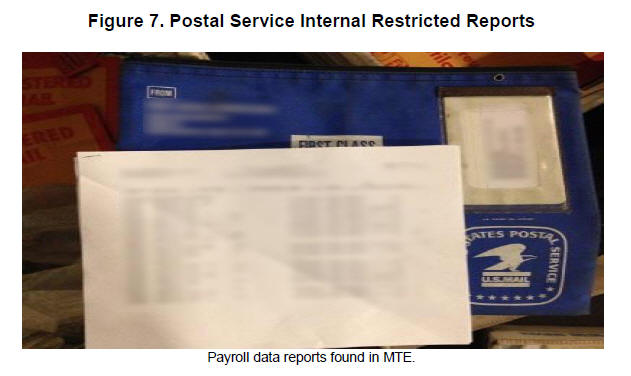 The purpose of this alert is to bring to your attention the need for the U.S. Postal Service to immediately address the issue of Southern Area processing facilities employees leaving time-sensitive mail in Mail Transport Equipment (MTE)1 dispatched to the Dallas, TX, Mail Transport Equipment Service Center (MTESC). We observed this issue in our audit of Internal Controls and Transportation Associated with the Dallas, TX, Mail Transport Equipment Service Center2 from November 17 through November 21, 2014.
MTESCs receive empty MTE from processing facilities that is no longer needed or serviceable, process it for inventory and redistribution, and deliver it to other Postal Service processing facilities3 and mailers. Management is responsible for ensuring that processing facility employees thoroughly inspect MTE for mail before dispatching it to the MTESC as required by Standard Operating Procedures (SOP).4 By ensuring that all facilities' personnel inspect MTE for residual mail before dispatching it to MTESCs, the Postal Service can reduce the risk of delayed or lost mail.
Conclusion
During a 5-day site visit to the Dallas MTESC, we observed almost 3,000 instances of Express, Priority, First-Class, International mail, and Package Services and Standard Post being improperly sent from associated processing facilities in MTE (see Table 1). In addition, Figure 1 shows a full gaylord6 container and three full trays of mail that were incorrectly sent to the Dallas MTESC. The Dallas MTESC contractor properly redirected mail found during our observations to the local processing facilities. The majority of the mail found was over 1 week old, although, there were some mailpieces that were much older including one international mailpiece with a postmark of February 2014 (see Figure 2).
In addition to mail, we found Postal Service internal, restricted reports, which included personal identifiable information (PII) (see Figure 7):
 Payroll Register, Managed Service Point11 Location, and Continuity of Operations Plan reports containing:
o Employee Identification Numbers
o Employee Salaries
o Internal Operational Data
o Privacy Act information
 Daily Financial Reports and carrier route operational reports containing sensitive information such as:
o Unit Financial Data
o Customer Names
o Customer Addresses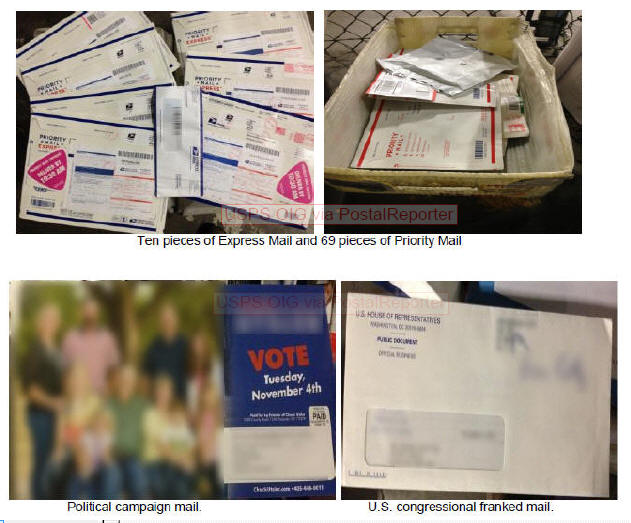 The Dallas MTESC is located in the Postal Service's Southern Area and services 27 associated processing facilities. The existing contractor has operated the facility since May 2012.