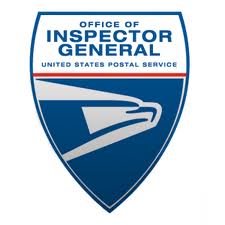 2/18/16 Federal agents on Thursday raided the Temple medical office of Leslie Wayne Benson, a Texas physician who has been disciplined by state officials for improper bookkeeping and billing issues.
Agents from the U.S. Postal Service's Office of the Inspector General spent the morning loading files into boxes from Benson's clinic at 2114 Birdcreek Drive in South Temple. Benson, who also has offices in the Waco area and Fort Worth, specializes in treating injured government workers, according to his website.
Records show that Benson was disciplined by the Texas Medical Board on Aug. 30, 2013, after a complaint was made at the State Office of Administrative Hearings.
The medical records for three of the patient's evaluations didn't show details of the evaluations performed for the visits that were billed on the patient's behalf. In addition, Benson referred a patient for an MRI and chiropractic therapy, but his medical records didn't adequately document any objective physical findings on the referral forms.
According to Benson's website — benson-md.com — the practice is relied upon by injured employees of several government agencies, including the Postal Service, the Federal Bureau of Prisons, Veterans' Administration, the U.S. Department of Treasury, the U.S. Department of Homeland Security, the Army and the Air Force. Read more
INADEQUATE MEDICAL RECORDS
Benson, Leslie Wayne, M.D., Lic. No. H2243, Dallas
On August 30, 2013, the Board and Leslie Wayne Benson, M.D., entered into an Agreed Order requiring Dr. Benson to complete within one year 16 hours of CME, including eight hours in risk management and eight hours in medical recordkeeping; and pay an administrative penalty of $3,000. The Board found Dr. Benson failed to maintain adequate medical records. This order resolves a formal complaint at the State Office of Administrative Hearings.