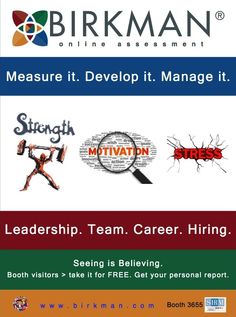 5/6/16 From PostalReporter.com Reader:
The USPS OIG Chief Data Office is conducting some touchy-feely seminars this month for their staff using the Birkman Method., a workplace psychological assessment.
The Birkman Method® is a scientifically developed, multi-dimensional assessment designed to help you achieve more at work and at home. It integrates behavioral, motivational and occupational data together to predict behavior and work satisfaction across situations. The Birkman Method is the personality assessment for improving people skills and aligning roles and relationships for maximum productivity and success.

Common Uses for The Birkman Method®

Coaching (life / business)
Leadership development
Team building
Career management
Outplacement

Hiring / Selection
Conflict management
Career counseling
Relationship counseling
Retirement planning
Meanwhile, the workplace climate at the U.S. Postal Service has gone to hell.  I wonder what your readers think of this Birkman Certified Organization Development Initiative?
 The Chief Data Office (CDO) is a newly established component within the OIG, and is comprised of four directorates. The Chief Data Officer intends to shift the culture to one that is built upon trust, respect, team, and leveraging people's strengths. Both group and individual work is needed in order to help create culture change at all levels of the organization. The Birkman Method will be leveraged to the fullest extent in assisting people to learn more about themselves, about others in the component, and in empowering supervisors to tailor their leadership styles to each individual staff member's needs. The Birkman Method is central because of its unique ability to integrate behavioral, motivational, and occupational data together to predict behavior and work satisfaction across situations. By measuring usual behavior, needs, stress behaviors, interests and motivations, management styles, and ideal work environments, the Birkman Method aligns individuals' roles and relationships for maximum productivity and success.  This method is critical to the CDO's efforts.

https://www.fbo.gov/spg/USPS/SSP/OIG/6HQOIG-16-A-0006/listing.html