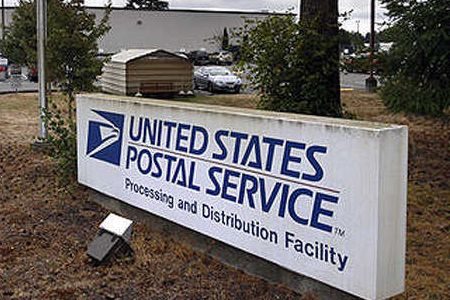 USPS Continues to Restore Operations in the Central Florida Area
Working to safely provide full services to hurricane-affected customers
TAMPA, FL – The Postal Service is in active recovery mode, following Hurricane Irma. We are delivering mail and providing services in our Post Offices, wherever it is safe to do so. Customers can get information on delivery and retail services in their location by visiting www.usps.com and clicking the "Service Alert" bar at the top. As conditions improve, we will update this site accordingly.
"Postal Service employees are making every effort to provide service as soon as possible to all of our customers in the areas affected by the storm, wherever we can ensure the safety of our customers and employees," said Suncoast District Manager Eric Chavez. "We sincerely appreciate our customers' understanding and cooperation as we recover from the storm."
Effective Friday, September 15, 2017, the following offices will offer limited retail services in a Mobile Retail Unit that will be placed on site at the Texaco Naples Gasoline Service Station located at 20018 Tamiami Trail E., Naples, FL 34114. Customers may also pick up their P.O. Box mail at this location.
CHOKOLOSKEE, 195 SMALLWOOD DR, CHOKOLOSKEE FL 34138-9800
EVERGLADES CITY, 601 COLLIER AVE, EVERGLADES CITY FL 34139-9800
GOODLAND, 427 PAPAYA ST, GOODLAND FL 34140-9800

Hours:  Monday through Saturday, 10am – 3pm
The following office will provide limited retail services in a Mobile Retail Unit that will be placed on site.  Customers may also pick up their P.O. Box mail at this location.
MARCO ISLAND, 600 E ELKCAM CIR, MARCO ISLAND FL 34145-9998

Hours:  Monday through Saturday, 10am – 3pm
All Post Offices/Stations/Branches in Suncoast District have resumed normal operations, with the exception of those listed. The following offices are offering limited delivery and retail services.
Alturas, 2760 3rd St, Alturas FL 33820-9700
Alva, 17301 Broadway St, Alva FL 33920-9998
Astatula, 25711 Monroe St, Astatula FL 34705-9998
Astor, 24433 State Road 40, Astor FL 32102-3025
Avon Park, 100 S Verona Ave, Avon Park FL 33825-9998
Balm, 15036 Balm Rd, Balm FL 33503-9700
Barberville, 1680 Railroad Ave, Barberville FL 32105-5000
Boca Grande, 434 4th St, Boca Grande FL 33921-9800
Bokeelia, 15980 Stringfellow Rd, Bokeelia FL 33922-9998
Bonita Springs, Bonita Beach Road, 9071 Bonita Beach Rd, Bonita Springs FL 34135-9998
Bowling Green, 4702 Central Ave, Bowling Green FL 33834-6054
Cape Coral South, 4722 SE 17th Ave, Cape Coral FL 33904-9998
Center Hill, 89 E Kings Hwy, Center Hill FL 33514-9997
Christmas, 23580 E Colonial Dr, Christmas FL 32709-9998
Citra, 2250 E Highway 318, Citra FL 32113-9998
Clermont, 877 W Minneola Ave, Clermont FL 34711-9998
Cocoa Beach, 500 N Brevard Ave, Cocoa Beach FL 32931-9998
Coleman, 1109 Florida Ave, Coleman FL 33521-9700
Cortez, 12112 44th Ave W, Cortez FL 34215-9700
Daytona Beach Downtown, 220 N Beach St, Daytona Beach FL 32114-3302
Daytona Beach Shores, 2136 S Atlantic Ave, Daytona Beach FL 32118-5016
Debary, 133 S Charles R Beall Blvd, Debary FL 32713-9998
Dunedin, 1350 County Road 1, Dunedin FL 34698-9998
Durant, 7202 Turkey Creek Rd, Durant FL 33530-9700
Felda, 14815 N State Road 29, Felda FL 33930-9800
Fort Myers, Six Mile Cypress Annex, 14651 Ben C Pratt/6 Mile Cypress Pkwy, Fort Myers FL 33912-4456
Fort Myers-Tice, 4585 Palm Beach Blvd, Fort Myers-Tice FL 33905-3510
Frostproof, 1 W 1st St, Frostproof FL 33843-9998
Georgetown, 1441 County Road 309, Georgetown FL 32139-9998
Haines City, 1051 State Road 544 E, Haines City FL 33844-9998
Intercession City, 1538 Tallahassee Blvd, Intercession City FL 33848-9800
Istachatta, 28199 Magnon Dr, Istachatta FL 34636-9801
Kissimmee, Kiss Poinciana, 4774 San Remo Rd, Kissimmee FL 34758-9998
Lady Lake, La Grande Station, 21 La Grande Blvd, Lady Lake FL 32162-9998
Lake Como, 148 Euclid Ave, Lake Como FL 32157-9998
Lake Placid, 901 Hillcrest Ave, Lake Placid FL 33852-9998
Lake Wales, 6 W Park Ave, Lake Wales FL 33853-9998
Leesburg-Haines Creek, 32327 County Rd 473, Leesburg FL 34788-8801
Madeira Beach, 15019 Madeira Way, Madeira Beach FL 33708-9998
Maitland, 151 N Maitland Ave, Maitland FL 32751-9998
Mascotte, 411 Midway Ave, Mascotte FL 34753-9998
Mims, 3405 Kelly Rd, Mims FL 32754-9998
Minneola, 131 W Washington St, Minneola FL 34755-8327
Mount Dora, 711 N Donnelly St, Mount Dora FL 32757-9998
Naples Main Downtown, 1200 Goodlette Rd N, Naples FL 34102-5254
Naples, 1200 Goodlette Rd N, Naples FL 34102-9998
Naples, East Naples Carrier Annex, 3573 Progress Ave, Naples FL 34104-9998
Naples, Golden Gate Carrier Annex, 4080 15th Ave SW, Naples FL 34116-5235
Nichols, 4805 Nichols Rd, Nichols FL 33863-9800
Nocatee, 2509 SW County Road 760, Nocatee FL 34268-9800
North Fort Myers, 1882 N Tamiami Trl, North Fort Myers FL 33903-9998
Ochopee, 38000 Tamiami Trl E, Ochopee FL 34141-2003
Ocklawaha, 13470 E Highway 25, Ocklawaha FL 32179-5201
Odessa, 13266 Byrd Dr, Ste 100, Odessa FL 33556-5309
Ona, 5155 State Road 64 W, Ona FL 33865-8709
Oneco, 2333 53rd Ave E, Oneco FL 34264-9800
Orlando, College Park, 1705 Edgewater Dr, Orlando FL 32804-9998
Orlando, Pine Hills 811 Deauville Dr. Orlando, FL 32808-9998

Box mail can be picked up at the Orlando Hiawassee Branch at 3200 N. Hiawassee Rd, Orlando FL 32818-9998

Oviedo, 567 E Franklin St, Oviedo FL 32765-9997
Palmdale, 1134 Broadway St NW, Palmdale FL 33944-9800
Pineland, 7450 Pineland Rd, Pineland FL 33945-9800
Polk City, 112 Carter Blvd, Polk City FL 33868-9998
Saint James City, 4480 Stringfellow Rd, Saint James City FL 33956-9998
Sebring, Lake Jackson, 829 Mall Ring Rd, Sebring FL 33870-8514
Seffner, 1431 S Kingsway Rd, Seffner FL 33584-9998
Seville, 120 County Road 305, Seville FL 32190-9998
St Pete Beach, 250 Corey Ave, St Pete Beach FL 33706-9998
Sydney, 1620 Sydney Dover Rd, Sydney FL 33587-9800
Tallevast, 2205 Tallevast Rd, Tallevast FL 34270-9800
Tangerine, 5424 Lake St, Tangerine FL 32777-7198
Titusville, 2503 S Washington Ave, Titusville FL 32780-9998
Venus, 820 US Highway 27 N, Venus FL 33960-9998
Waverly, 7301 State Rd 540, Waverly FL 33877-9700
Winter Haven, 111 W Central Ave, Winter Haven FL 33880-9998
Winter Park, Aloma Branch, 221 Driggs Dr, Winter Park FL 32793-9998
Winter Springs, 1065 E State Road 434, Winter Springs FL 32708-9998
Yalaha, 8712 County Road 48, Yalaha FL 34797-9998
Zellwood, 3125 N Washington St, Zellwood FL 32798-9998
As recovery continues, updated information will be posted to the USPS Service Alerts website accessed through http://about.usps.com/news/service-alerts/welcome.htm.  The Postal Service receives no tax dollars for operating expenses and relies on the sale of postage, products and services to fund its operations.