7/21/17 OMAHA, Neb. — The U.S. Postal Service is offering new opportunities to get into civil service.
The agency recently mailed out cards to every resident in the Omaha area, advertising Rural Carrier Associate and Assistant Rural Carrier Associate positions. Full time and part time respectively, the jobs serve as vacation and holiday relief for regular mail route carriers.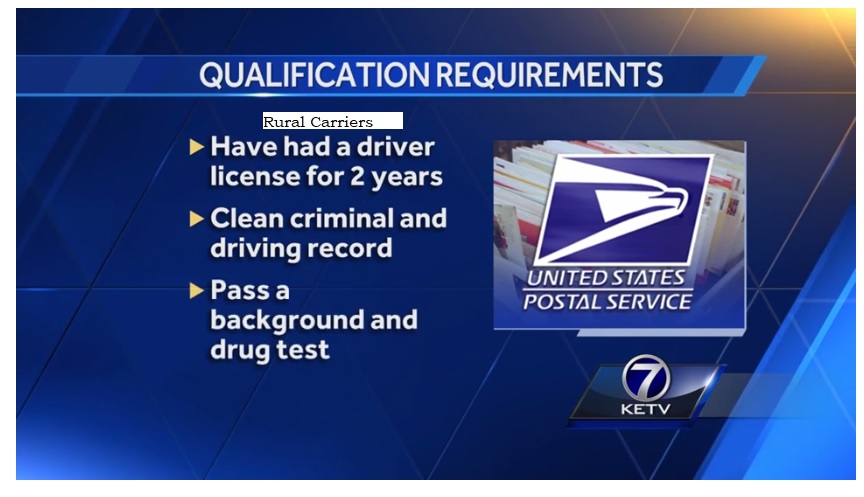 Humphries said the jobs pay $17.40 per-hour, and could lead to future career opportunities. Cameron Washington has been a Rural Carrier Associate for three years, and said the experience has changed his life.
Humphries said USPS is hiring for about 20 Assistant Rural Carriers, but they're constantly on the lookout for Rural Carrier Associates.