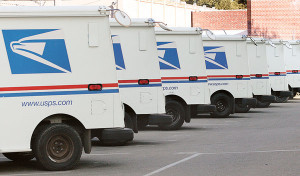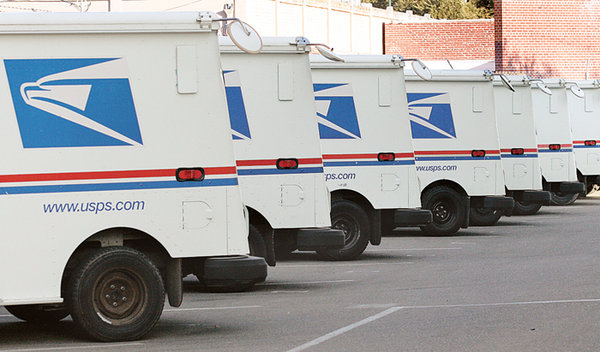 USPS seeking suppliers for Next Generation Delivery Vehicle (NGDV)
USPS: Request for Information and Prequalification/Sources Sought – Next Generation Delivery Vehicle (NGDV) Acquisition Program
The United States Postal Service is issuing a Request for Information and Prequalification/Sources Sought for its Next Generation Delivery Vehicle (NGDV) Acquisition Program. The purpose of this RFI is to inform prospective suppliers on the USPS's preliminary/draft specifications and plans for acquisition of NGDV fleet replacements
The USPS operates a fleet of over 200,000 vehicles in all areas of the United States and its territories. Approximately 163,000 of these vehicles are light-duty carrier route vehicles (CRVs) purchased between 1987 and 2001 . These CRVs are right-hand-drive vehicles with rear drive, powered by ignition-fired internal combustion engines, and of aluminum body-an-frame design.
The payload capacity is approximately 1,400 pounds. Most of the CRV fleet vehicles are near or beyond their design useful life and the USPS intends to retire this fleet in coming years, and to replace them with Next Generation Delivery Vehicles (NGDVs). The NGDVs are expected to share some design similarities with current CRVs — but they will also need to incorporate changes to accommodate new market projections for mail and package delivery volumes. The NGDV design is also likely to benefit from today's availability of practical technological improvements for drivetrains, bodies and chassis, as well as for safety, security, and loading/delivery operations.
In addition to meeting new capacity needs and delivery operations requirements, a major design objective for the new vehicle is to incorporate improved operator ergonomics and functionality to enable mail carriers to execute tasks more efficiently and safely. The USPS has drafted specifications outlining the NGDV interior and exterior dimensioning, design features and functionality. The specification requirements are attached as an appendix to this document.
High-Level NGDV Vehicle Specifications
A summary of key requirements follows:
• Right-hand steering, 2-wheel drive, 4-wheel drive option
• Heavy-duty automatic transmission; Traction control functionality,
• Fully enclosed weather tight van style body with integral cargo and cab compartment constructed of aluminum alloy or composite materials, with a sliding driver door and a separate cargo area side door,
• Driver side airbag,
• Driver seat with verticall/horizontal/Jlumbar adjustments,
• Minimum 1500 pound payload capacity (driver plus cargo)
• Rear camera with monitor,
• Meet all applicable FMVSS and 50 State emissions requirements,
• EPAct and EISA 141 compliant
• Overall Vehicle Dimensions: (following table)
In order to leverage volume, the Postal Service anticipates making a single award to a supplier for up to 180,000 NGOVs. Deliveries are expected to begin no later than January, 2018. The Postal Service is seeking a vehicle with a designed unit cost between $25,000 to $35,000.Deliveries are expected to occur over a period that could range from 5 to 7 years in duration. The final delivery schedule for production vehicles will depend on several factors, including price/volume considerations, supplier capacity, mail and package demand, and the practical capability of USPS to extend useful life of current fleet vehicles.
The contract will call for delivery of a minimum of 3,000 vehicles by January, 2018.
Federal Business Opportunities