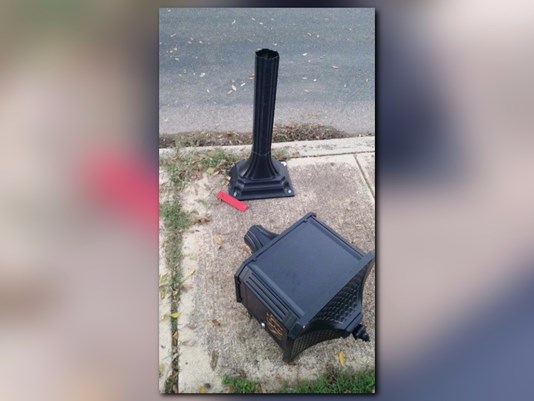 SAN ANTONIO — Seven months after a mailman accidentally destroyed her family's mailbox, Jeannette Guerra-Moya is still waiting for the United States Postal Service to buy her a new one.
Guerra-Moya filed a complaint at the nearest post office. She said that an employee told her that she would have to file a claim with her homeowner's insurance.
A second employee eventually filed a claim on Guerra-Moya's behalf.
USPS spokesman Robert S. Bolen released a lengthy statement Wednesday, stating that the agency did not receive the formal claim until late March.