9/8/2017 JACKSONVILLE, FL — The U.S. Postal Service Gulf Atlantic District, which includes portions of northern Florida and southern Georgia, continues to prepare for the arrival of Hurricane Irma by advising customers that normal service operations in the path of the storm may be affected in the event of unsafe conditions such as high winds, flooding, or impassable roads.
In an abundance of caution, and to ensure the safety of both postal customers and employees, the Postal Service is temporarily adjusting operations at some Post Offices in both Florida and Georgia.  The information below provides more details on specific dates and times of temporary service suspensions.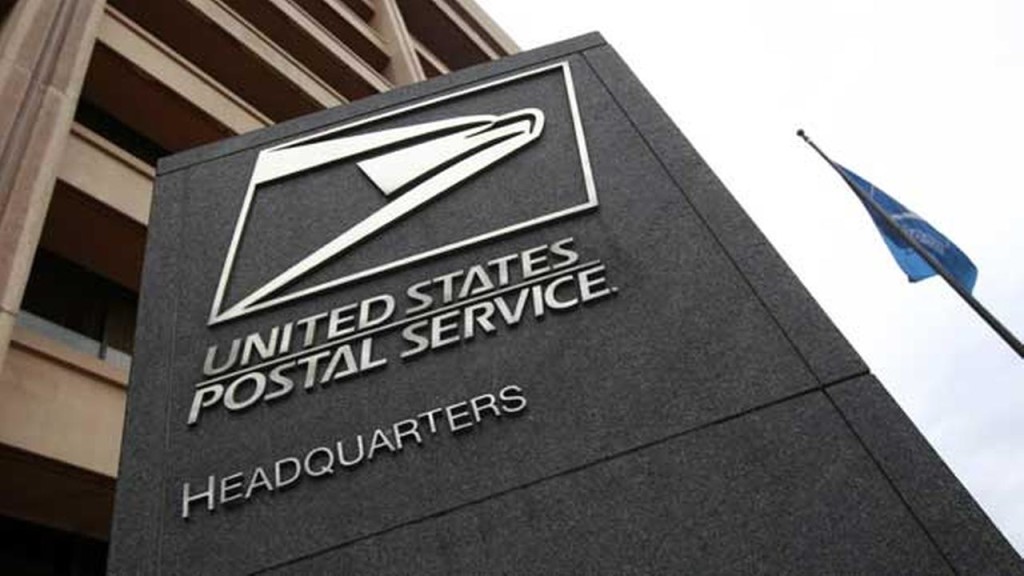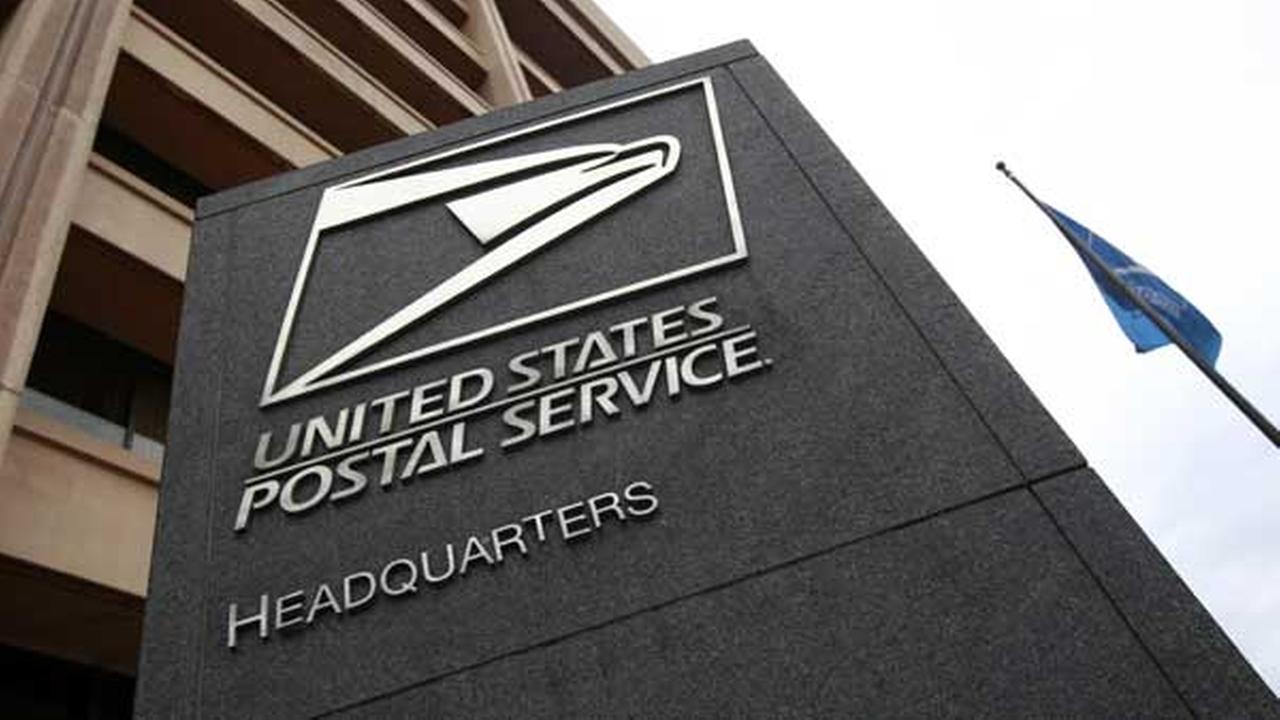 FLORIDA:
Effective Sept. 8, all Post Offices, Stations, Branches, and Finance Units within this 3-Digit ZIP Code range suspended retail and delivery operations until Tuesday, September 12, 2017:
ZIP Codes beginning with 320, 322, 323, 326, and 344
Additionally, as of Sept. 8, all retail and delivery operations have been suspended at the following offices until Tuesday, September 12, 2017:
Suncoast
The shipment of Priority Mail Express and live animals destined for the following 3-digit ZIP Codes will be suspended until close of business Tuesday, Sept. 12:  321, 327-329, 335-339, 341, 342, 346 and 347.
The following offices in Florida have temporarily suspended all operations until further notice:
Bay Pines, 10000 Bay Pines Blvd., Bldg 20, 33744-8298.
Boca Grande, 434 4th St., 33921-9800.
Bokeelia, 15980 Stringfellow Rd., 33922-9998.
Cape Canaveral, 8700 Astronaut Blvd., 32920.
Captiva, 14812 Captiva Dr. SW, 33924-9800.
Clearwater, Highpoint Station, 4600 140th Ave. N., Ste. 100, 33762-9998.
Cocoa Beach, 500 N. Brevard Ave., 32931-9998.
Everglades City, 601 Collier Ave., 34139-9800.
Fort Myers Beach, 200 Carolina Ave., 33931-9998.
Goodland, 427 Papaya St., 34140-9800.
Indialantic, 200 N. Palm Ave., 32903-9998.
Indian Rocks Beach, 204 4th Ave., 33785-9998.
Madeira Beach, 15019 Madeira Way, 33708-9998.
Marco Island, 600 E. Elkcam Cir., 34145-9998.
Melbourne Beach,  504 Ocean Ave., 32951-9998.
Merritt Island, 333 Crockett Blvd., 32953-9998.
Ochopee, 38000 Tamiami Trail E., 34141-2003.
Patrick Air Force Base, 424 Falcon Ave., 32925-9998.
Pineland, 7450 Pineland Rd., 33945-9800.
Saint James City, 4480 Stringfellow St., 33956-9998.
Sanibel, 650 Tarpon Bay Rd., 33957-9998.
Satellite Beach, 1071 S. Patrick Dr., 32937-3972.
St. Pete Beach, 250 Corey Ave., 33706-9998.
St. Pete Northside, 1201 Gandy Blvd. N., 33702-2404.
Vero Beach Station, 3320 Cardinal Dr., 32963-9998.
CRYSTAL RIVER, 18 NE 4TH AVE, CRYSTAL RIVER FL 34429-9998
HOMOSASSA, 10780 W YULEE DR, HOMOSASSA FL 34487-9998
HOMOSASSA SPRINGS, 4610 S SUNCOAST BLVD, HOMOSASSA FL 34446-1700
ATLANTIC BEACH, 1001 MAYPORT RD, ATLANTIC BEACH FL 32233-9998
BRONSON, 747 E HATHAWAY AVE, BRONSON FL 32621-9998
CEDAR KEY, 518 2ND ST, CEDAR KEY FL 32625-9998
CHIEFLAND, 222 W PARK AVE, CHIEFLAND FL 32626-9998
FERNANDINA BEACH, 1997 SADLER RD, FERNANDINA BEACH FL 32034-9998
GULF HAMMOCK, 5350 SE HIGHWAY 19, GULF HAMMOCK FL 32639-2100
INGLIS, 70 N INGLIS AVE, INGLIS FL 34449-9998
JACKSONVILLE BEACH, 1348 BEACH BLVD, JACKSONVILLE BEACH FL 32250-9998
JACKSONVILLE BEACH ANNEX, 1324 BEACH BLVD, JACKSONVILLE BEACH FL 32250-3408
MORRISTON, 3350 SE US HIGHWAY 41, MORRISTON FL 32668-9998
OTTER CREEK, 210 SE US HIGHWAY 19, OTTER CREEK FL 32683-9700
PONTE VEDRA BEACH, 130 CORRIDOR RD, PONTE VEDRA BEACH FL 32082-9998
SAINT AUGUSTINE, 99 KING ST, SAINT AUGUSTINE FL 32084-9998
SAINT AUGUSTINE ANNEX, 4 M L KING AVE, SAINT AUGUSTINE FL 32084-3308
WILLISTON, 29 NW 1ST AVE, WILLISTON FL 32696-9998
YANKEETOWN, 17 56TH ST, YANKEETOWN FL 34498-9998
YULEE, 463063 STATE ROAD 200, YULEE FL 32097-9998
GEORGIA:
Effective Sept. 8, all Post Offices, Stations, Branches, and Finance Units within this 3-Digit ZIP Code range have suspended retail and delivery operations until Tuesday, September 12, 2017:
ZIP Codes beginning with 313, 314, 315, 316, 317, and 398
Also effective September 8, delivery and retail operations are temporarily suspended at these offices until Tuesday, September 12, 2017.
BRUNSWICK 31520/31525, 805 GLOUCESTER ST, BRUNSWICK GA 31520-9998
JEKYLL ISLAND (Finance Unit) 31527, 17 PIER RD UNIT B, JEKYLL ISLAND, GA 31527-9998
SEA ISLAND (Finance Unit) 31522, 351 SEA ISLAND RD SUITE 104, ST SIMONS ISLAND GA, 31522-1477
ST SIMON ISLAND 31522, 260 EDWARDS PLAZA, ST SIMONS ISLAND GA, 31522-9998
FOLKSTON, 3845 MAIN ST, FOLKSTON GA 31537-9998
KINGSLAND, 310 S GROVE BLVD, KINGSLAND GA 31548-9998
SAINT GEORGE, 12995 FLORIDA AVE STE A, SAINT GEORGE GA 31562-9998
SAINT MARYS, 724 CHARLIE SMITH SR HWY, SAINT MARYS GA 31558-9998
WAVERLY, 24311 US HIGHWAY 17, WAVERLY GA 31565-9998
WAYNESVILLE, 25380 HIGHWAY 82, WAYNESVILLE GA 31566-9997
WHITE OAK, 25 MCKINNON RD N, WHITE OAK GA 31568-9998
WOODBINE, 202 BEDELL AVE, WOODBINE GA 31569-9998
As conditions improve, the Postal Service will provide additional information on restoration of service, including the delivery of mail and the reopening of Post Offices. We apologize to our customers for any inconvenience.
Customers may call 1-800-ASK-USPS (1-800-274-8777) for updated information. Media can access updated USPS Service Alerts at http://about.usps.com/news/service-alerts/welcome/htm and the PostalPro website at http://postalpro.usps.com/.
The Post Office always is open at www.usps.com. The Postal Service's smartphone app makes it even quicker to use the most popular functions of our website, anytime and anywhere.