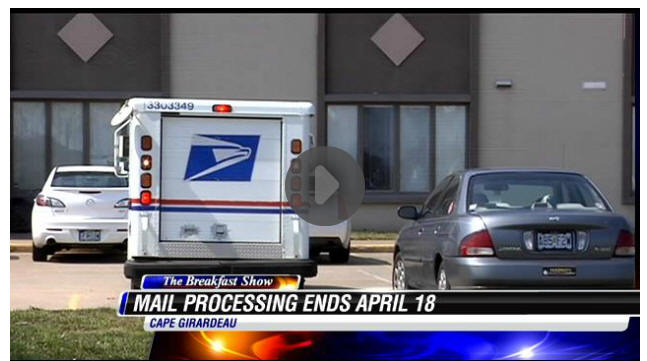 Updated: April will be a very busy month for USPS consolidating and/or closing facilities as part of its Network Rationalization Phase 2. USPS will allow employees at the CAPE GIRARDEAU, MO mail center to opt for retirement.
Here is a sample of facilities scheduled to close or consolidate from April 1 through April 18: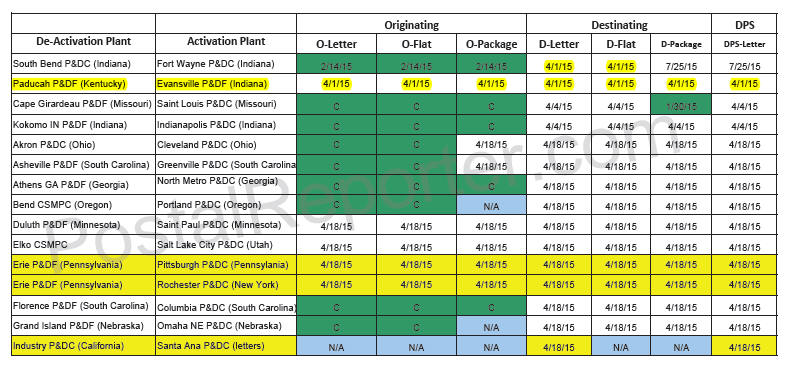 Cape Girardeau mail processing center to end operations
CAPE GIRARDEAU, MO (KFVS) – The United States Postal Service Mail Processing Center in Cape Girardeau is set to end all operations later this month.
According to Twana Barber with USPS in Kansas City, the scheduled move date for processing flats at the Kell Farm Road location is April 4 and April 18 for all other operations.
Barber says 34 clerks and 11 maintenance workers will be affected by the consolidation.
Eleven of the employees are being placed by April 18, Barber says, and the rest of the employees will be offered positions elsewhere as they become available. Read more