12/29/17 RICHMOND (KRON) — The United States Postal Service is offering a $10,000 reward for information in the rash of East Bay mail truck burglaries.
KRON4 first told you about the string of East Bay burglaries last week.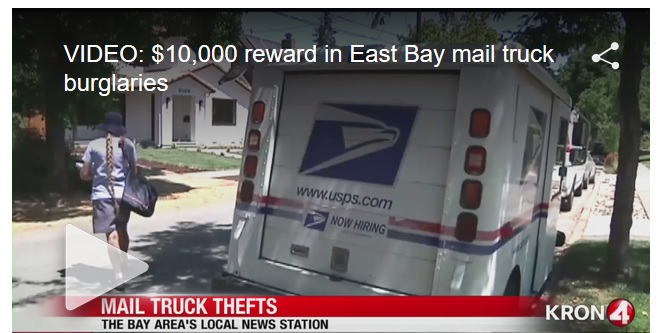 And on Friday, KRON4 learned about more mail truck break-ins in Richmond.
VIDEO: $10,000 reward in East Bay mail truck burglaries