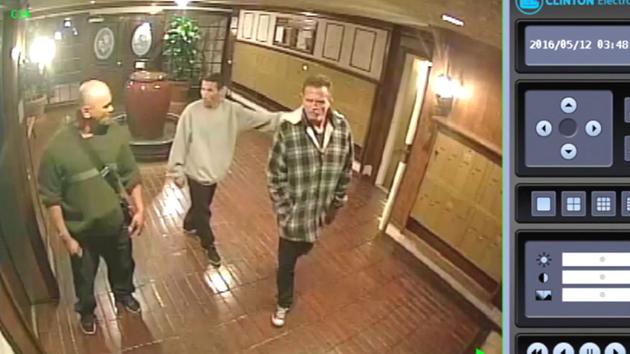 PASADENA, Calif. (KABC) — Bold and brazen burglary suspects were caught on camera breaking into mailboxes and more than half a dozen cars at a Pasadena condominium complex.
The burglary happened around 4 a.m. Thursday. At one point in the surveillance video, the suspects point to the camera while they committed the crime.
It appears one suspect entered a code to open the front door and the trio headed straight for the mailboxes, using a master postal key to get in.
The suspects then head for a nearby garage, breaking into at least eight cars, according to the homeowners association. Many of the vehicles were locked.
It's unclear how the suspects got into the cars, but the HOA believes they may have some kind of master key. In the video, the suspects carry boxes and bags stuffed with all the stolen mail and property.
Brazen burglars steal mail, break into cars in Pasadena condo complex