BROOKSHIRE, Texas– Snail mail delivery is less than stellar in Brookshire's Willow Creek Farms subdivision, according to homeowners.
"I do get mail like clockwork but it's not always my mail," John Kimble, a homeowner said.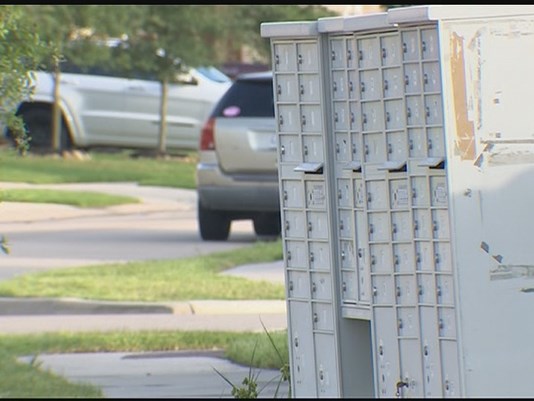 His neighbors showed KHOU 11 News photos of partially opened birthday and anniversary cards, manila envelopes torn and re-taped, expired coupons and stacks of bills delivered months late.
Libby Woolcock and her husband tried tracking their packages. However, they claim mail order medicine to keep their dog alive routinely gets delivered to neighbors.
"My husband called the post office and said hey what's going on," Woolcock said. "We need (the package). (Our dog is) out of his medication today. They got in touch with the delivery man who said it was a late night. Sorry, it didn't make it to your doorstep."
On Facebook, neighbors wrote that stolen and tampered mail is an on-going issue several years old.
Waller County Judge Trey Duhon, who lives in the area, even sent Brookshire's postmaster a letter wanting answers. He got none, Duhon said.
Read more at KHOU Houston