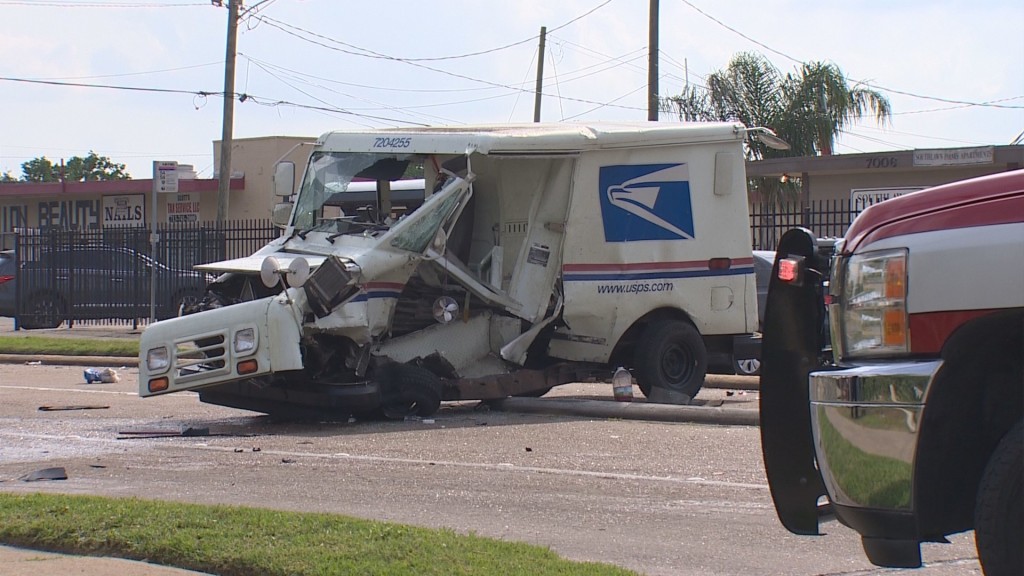 4/30/16 HOUSTON – A postal worker was taken to the hospital Saturday after her mail truck was hit by two drivers allegedly speed racing.
Police said two men were racing down Scott street in southeast Houston when one of the men hit the mail truck.
The postal worker was rushed to the hospital in critical condition.
Neighbors said drivers often speed in the area and they're concerned for their safety.