7/26/17 – The drug enforcement administration in Connecticut arrested more than a dozen people and seized seven kilos of cocaine on Wednesday.
Arrests were made in New Britain, Middletown and Meriden, in addition to a stash house, a location where drug dealers keep their supply and/or money, on West Boulevard in Hartford, according to federal agents.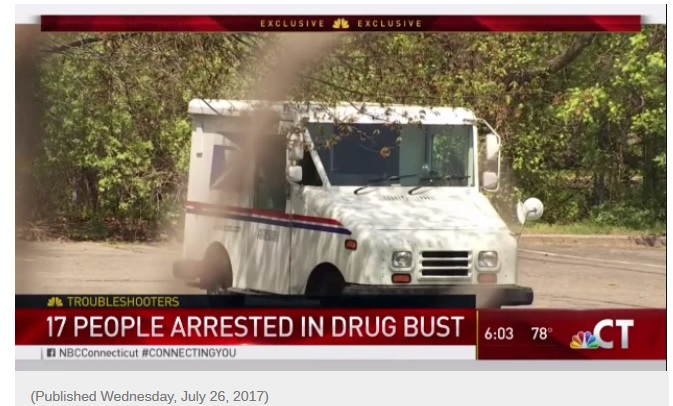 Half a dozen arrested on Wednesday are alleged members of the Latin Kings gang, while another arrestee is a letter carrier for the United States Postal Service (USPS), according to federal agents.
Steven Riccelli has worked for the postal service for 19 years and is currently a letter carrier at the Farmington Post Office. Riccelli remains on the record as an employee, according to Maureen Marion and Christine Dugas with the USPS.
The U.S. government said Riccelli was using his position as a postal employee to receive packages from Puerto Rico and that he would allegedly provide addresses to other suspects in order to send drugs.
""
Read more at NBC CT