A postal worker who was apparently on the job was shot and killed in the 1600 block of Reed Street in Cheverly, Md. Saturday night.
Police said they got the call about 7:20 p.m., and found a man at the scene suffering from a gunshot wound. The victim, who has not yet been identified, died at the scene.
Fellow postal workers came to the scene, and told News4's Darcy Spencer that they worried about their own safety as well. "That could have been me," one told Spencer.
There have been complaints in recent months that postal carriers are having to deliver mail later in the day, sometimes after it is dark.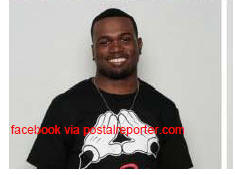 Tyson Jerome Barnette, postal worker, shot to death
(WJLA) A reward of up to $100,000 is offered by the U.S. Postal Service for information that leads to the arrest and conviction of whoever is responsible for the murder of a postal worker in Landover.