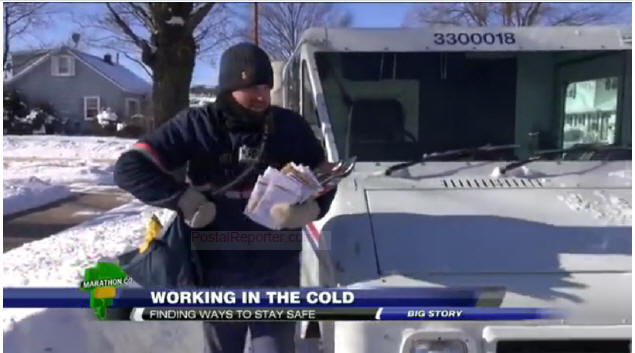 Letter Carriers Brave Below Zero Temps
1.7.15 – When the mercury falls below zero, it can prove especially challenging for anyone who has to work outside. That is especially true for mail carriers in Northcentral Wisconsin, who still need to deliver on time no matter what the weather.
Postal worker Ben Kovar says he spends long hours in the cold.