7/10/17 OAKLAND (BCN) — A female U.S. Postal Service mail carrier who was shot while she was in a postal vehicle in East Oakland on Friday has been released from a hospital where she was treated for her injuries, a U.S. Postal Inspection Service spokesman said Monday.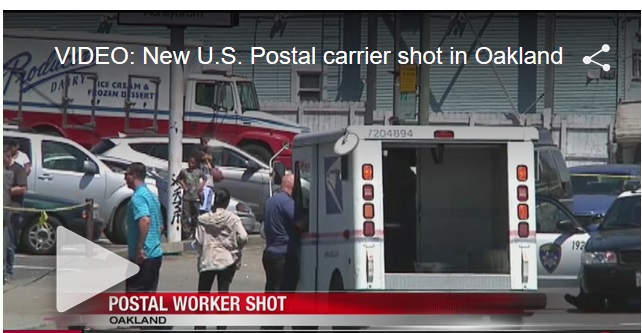 The shooting occurred near the corner of Bancroft and Avenal avenues shortly after noon on Friday, according to Postal Inspection Service spokesman Jeff Fitch.
Fitch has declined to disclose many details about the shooting, such as the woman's age and how long she's worked for the Postal Service, except to say that it appears that it was unrelated to the mail carrier's job.
source: Mail carrier shot in Oakland released from hospital